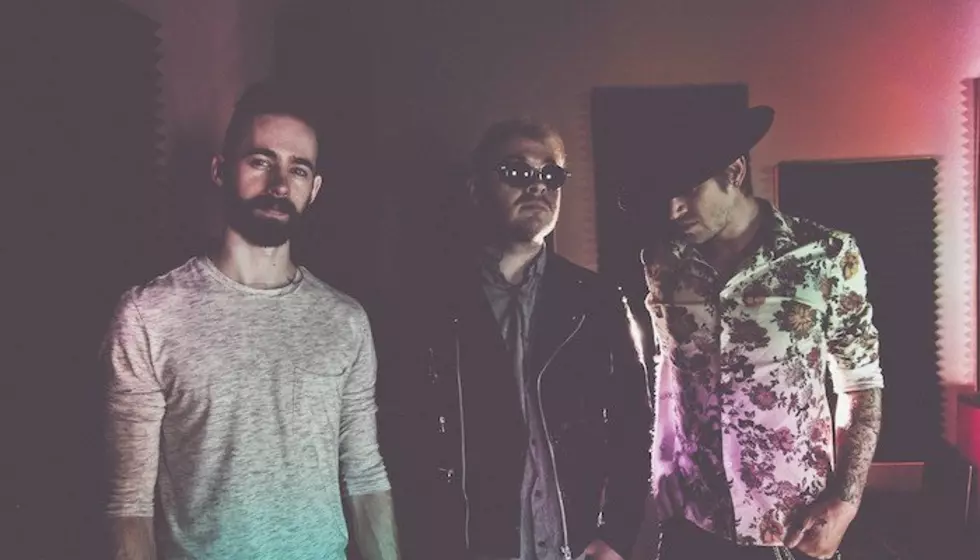 Avion Roe former members debut first song as Saint Cloud—listen
While Avion Roe fans are still mourning over the band's official breakup, former members Evan Couture and Jordan Modro aren't hanging it up quite yet, announcing a new band in Saint Cloud.
The new collective are teaming up with AP to share their first track and music video, "I (Don't Even) Miss You."
While Avion Roe didn't officially break up until two weeks ago, Saint Cloud have been a project in the making for years. What started as "writing one new song" quickly became something new, and they're excited to share it with the world.
"All of the creative walls that we had built for ourselves in the past were being torn down, and it was a freeing feeling as an artist to learn new ways to make music," Couture says. "You really can't force stuff like this, and we wouldn't want to anyway."
The duo recruited drummer Chris Tibbles who they had met through their local scene. After showing him what they had been working on, they knew it was an "immediate fit," Couture says.
What has become a liberating experience for Couture and Modro is quickly developing. The creative process for Saint Cloud is a return to basics and breaking the monotony of routine.
"The biggest change would be that we don't say 'no' to anything," Couture explains. "We have abandoned any kind of process when it comes to building songs. We get into the studio and make three-and-a-half minutes of sound that we love and then figure out how the hell to play it."
The world's introduction to the band seems to follow its creative process. It's hard to pinpoint influences, and that's exactly how they want it.
"All of the Saint Cloud music that we have written so far actually bleeds several different genres together, but the glue between all of them is the pop sensibility that they all share," Couture says. "The tone we're trying to set, if any, would be that even after a very emotional end to our favorite band, music is still fun for us."
Although Saint Cloud are a brand-new entity, the band hope Avion Roe fans come to appreciate the transparency that followed forming a new group and will love it as well.
"What I've noticed over the years is that many Avion Roe fans are artists themselves, and I really think they will appreciate growth and will be accepting of change," Couture says. "The beautiful thing is that Saint Cloud doesn't erase Avion Roe. We would never want that. It's not trying to be better. It's not trying to be anything actually, except honest."
You can check out the band's debut track and visuals below.
[envira-gallery id="197607"]