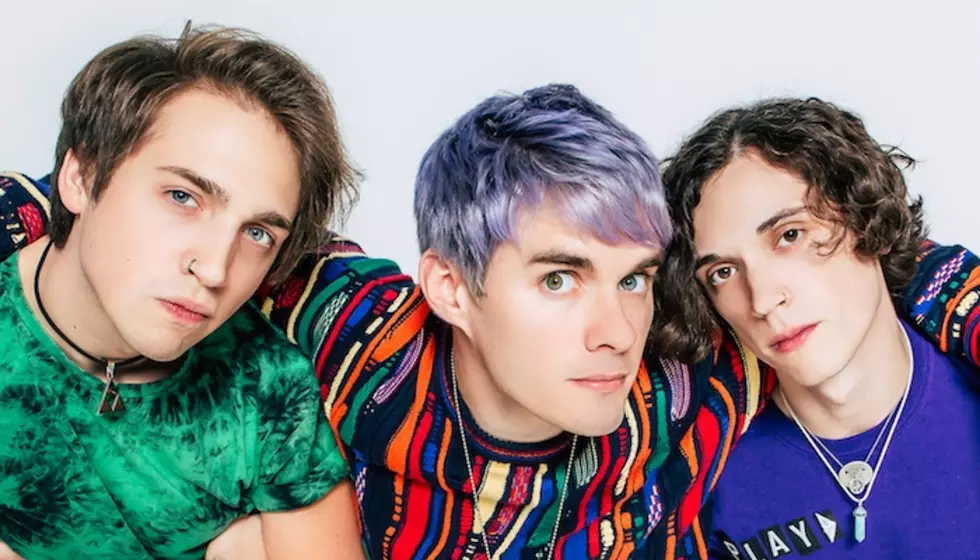 Awsten Knight urges fans to dye hair for rainforest-saving campaign
[Photo by: Jawn Rocha]
Waterparks frontman Awsten Knight wants to save the rainforest and he wants you to help! Knight took to Instagram to help spread Sambazon's movement to save 30 species in 30 days—and all it takes is a little bit of hair color.
Find out how you can help save the earth, below!
Sambazon is a company with a firm belief that they have the power to change the world.
"Açaí's a powerful berry from the heart of the Amazon and by harvesting it in a meaningful way, we're able to sustainably share its superfood nutrition with the world.
We were the first company to bring Açaí to the states and we're in it for the long run. Since Day 1, we've been dedicated to our farmers, to you, and to the power of a positive future. We hope you'll join our tribe of crazy change-making, do-gooders out there sharing purple smiles with the world."
On Earth Day, April 22, Sambazon kicked off their Purple For The Planet movement in an attempt to save 30 species in 30 days.
According to the company's website, for every 584 acres of rainforest lost, we lose one species to extinction.
In order to prevent this devastating act, Sambazon asks that you dye, chalk or filter your hair, brows or beard purple and post a selfie tagging Sambazon and #PurpleForThePlanet.
In doing so, Sambazon will buy back 5 acres of rainforest on your behalf.
Many celebrities, artists and actors have jumped onboard with the movement, including our beloved Awsten Knight.
"TODAY I WANNA SAVE THE RAINFOREST AND YOU CAN HELP TOO," he posts on Instagram. "‪JUST DYE YOUR HAIR PURPLE, POST A PICTURE AND TAG #PURPLEFORTHEPLANET@SAMBAZON, THIS COMPANY THAT WILL BUY BACK 5 ACRES OF RAINFOREST FOR A PRESERVATION GROUP FOR EVERY POST. LET'S MAKE THEM POOR AND SAVE THE EARTH YA YA."
Time to bust out the Manic Panic and the Good Dye Young!
The last day to participate in the movement is May 22, so get those Instagram posts up ASAP!
For more information on Sambazon and the movement, click here.
Do you plan on going purple for the planet? Sound off in the comments below!
[envira-gallery id="194744"]