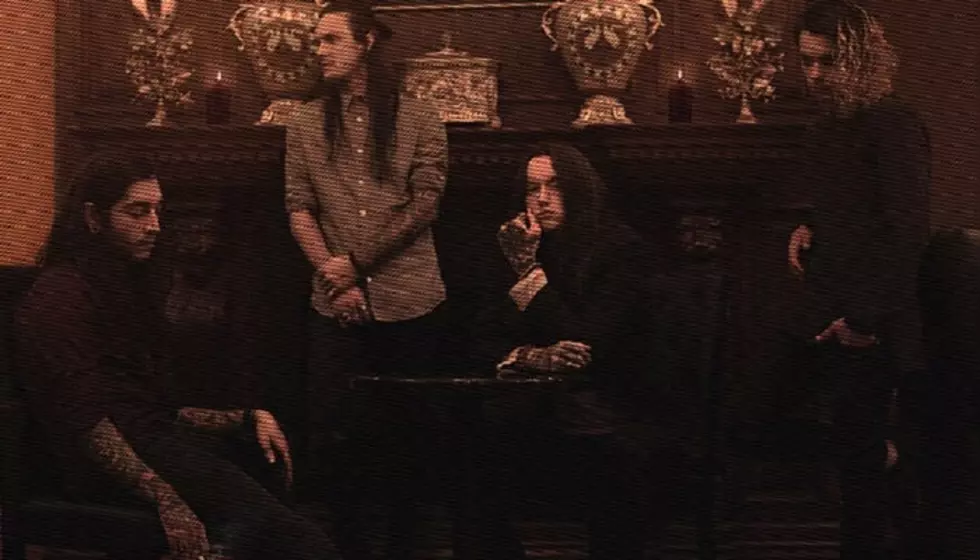 Bad Omens pull out of Senses Fail, the Amity Affliction tour
Bad Omens aren't going on tour with Senses Fail and The Amity Affliction next year.
The band pulled out of the run, according to a statement shared by the headliners.
Senses Fail and The Amity Affliction recently announced a massive co-headlining tour in North America with support from Bad Omens and Belmont.
However, Senses Fail are now sharing that Bad Omens won't be part of the 2019 run.
According to a statement the band posted on Twitter, Bad Omens decided to drop off the tour because "they were unhappy with the size of their name on the artwork."
The run will continue as scheduled, and the bands are currently working on finding new support.
Misery Will Find Tour 
Dates
01/04/2019 – Anaheim, CA @ House Of Blues
01/05/2019 – Las Vegas, NV @ Brooklyn Bowl
01/06/2019 – Phoenix, AZ @ The Van Buren
01/08/2019 – Dallas, TX @ Gas Monkey Live!
01/09/2019 – Houston, TX @ House Of Blues
01/11/2019 – New Orleans, LA @ The Joy Theater
01/12/2019 – Orlando, FL @ House Of Blues
01/13/2019 – Tampa, FL @ The Orpheum
01/15/2019 – Atlanta, GA @ Masquerade
01/16/2019 – Charlotte, NC @ The Underground
01/18/2019 – Baltimore, MD @ Rams Head Live
01/19/2019 – Worcester, MA @ The Palladium
01/20/2019 – Philadelphia, PA @ Franklin Music Hall
01/22/2019 – New York, NY @ Playstation Theater
01/24/2019 – Montreal, QC @ Club Soda
01/25/2019 – Toronto, ON @ Phoenix Theatre
01/26/2019 – Detroit, MI @ Majestic Theatre
01/27/2019 – Cleveland, OH @ House Of Blues
01/29/2019 – St. Louis, MO @ Delmar Hall
01/30/2019 – Chicago, IL @ Concord Music Hall
02/01/2019 – Denver, CO @ Summit
02/02/2019 – Salt Lake City, UT @ The Complex
02/04/2019 – Seattle, WA @ The Showbox
02/05/2019 – Portland, OR @ Crystal Ballroom
02/07/2019 – Sacramento, CA @ Ace Of Spaces
02/08/2019 – Santa Cruz, CA @ The Catalyst
02/09/2019 – Los Angeles, CA @ The Regent
Watch more: SENSES FAIL RUINED MUSIC