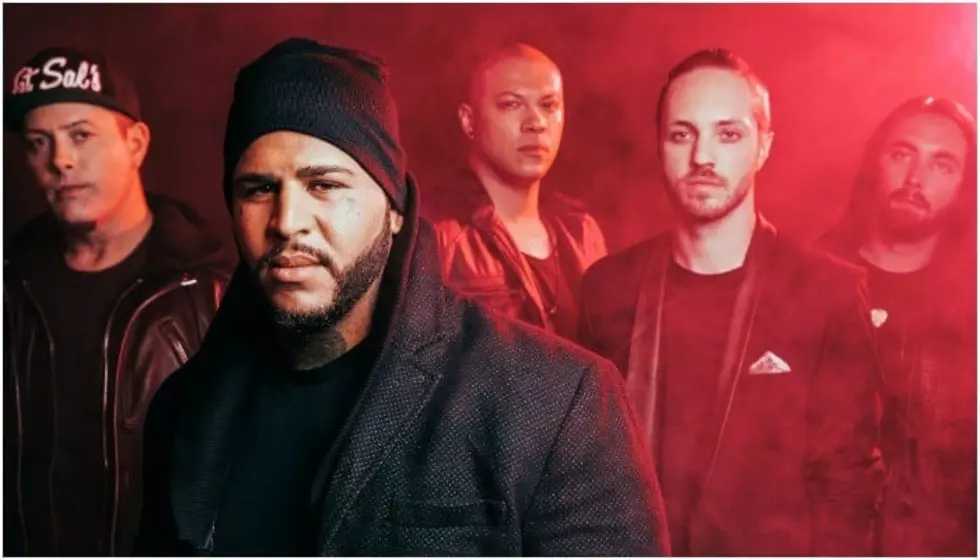 Bad Wolves vocalist recovering after being rushed to the hospital
[Photo by: Bad Wolves/Facebook]
Bad Wolves frontman Tommy Vext is now recovering following being rushed to the hospital during the band's European run with Three Days Grace.
Vext announced in a statement made to his Instagram on Oct. 3, that he had to be hospitalized in Nottingham, England for "a severe viral bronchial infection," which is an infection that has similar symptoms to pneumonia.
Bad Wolves began their European tour with Three Days Grace on Oct. 1, and it appears he'd been rushed to the hospital during Tuesday's Oct. 2 show in Nottingham.
The vocalist is currently recovering, but no word has been posted yet on whether or not he's been released to continue the tour.
Read Vext's full statement below:
"Dear friends, 
Thank you for all your messages and concerns. 
Unfortunately, I've been hospitalized for the past two days recovering at Queens Medical Center in Nottingham.
After many tests doctors determined I have a severe viral bronchial infection. Very similar symptoms to pneumonia with dangerously high fever and heart arrhythmia. I am awaiting updates to see if I can be discharged and return to tour today. Please stay tuned to @badwolvesofficial and thank you for all your well wishes and positive vibes." 
Bad Wolves' next date with Three Days Grace is tomorrow, Oct. 5 in Bristol, U.K.
You can catch the band's remaining dates below!
Dates: 
10/05 - Bristol, UK @ St. Philips Gate
10/07 - London, UK @ O2 Shepherd's Bush Empire
10/08 - Glasgow, UK @ SWG3
10/09 - Manchester, UK @ O2 Ritz
10/11 - Tilburg, Netherlands @ 013
10/13 - Hamburg, Germany @ Docks
10/14 - Cologne, Germany @ Palladium
10/15 - Munich, Germany @ Tonhalle
10/17 - Zurich, Switzerland @ X-Tra
10/18 - Vienna, Austria @ Gasometer
10/19 - Prague, Czech Republic @ Mala Sport
10/21 - Wiesbaden, Germany @ Schlachthof
10/23 - Wroclaw, Poland @ A2 Centrum Kocertowe
10/24 - Warsaw, Poland @ Progresja