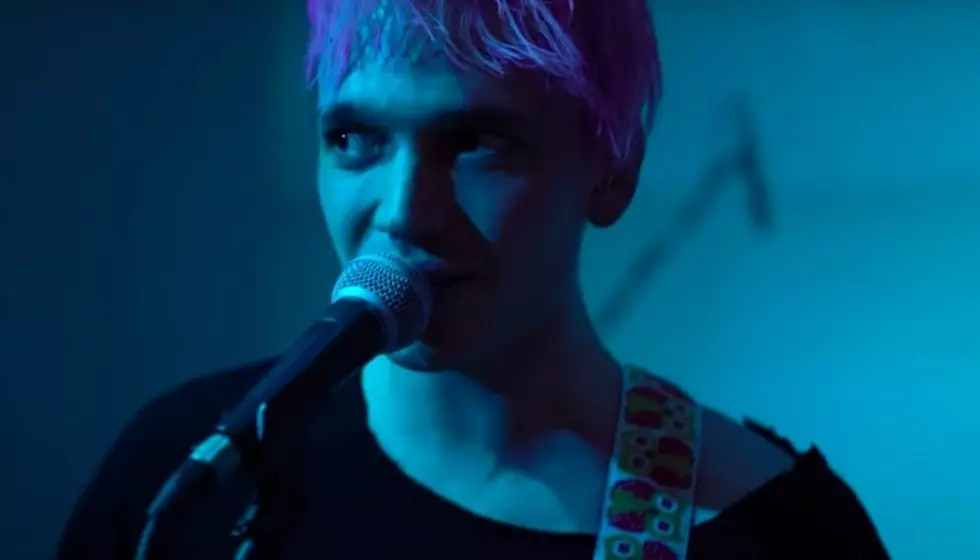 See Badflower play "30" in 'Big Bang Theory' star Johnny Galecki's barn
[Photo via YouTube]
Back in July, fans got a taste of Badflower's new music with their single "30."
Now, the band have taken over Big Bang Theory actor Johnny Galecki's barn for an electrifying performance of the new single.
Badflower frontman Josh Katz recently turned 30. As a way to celebrate the milestone that often comes with mixed feelings, the band dropped their latest single "30." As Katz exclusively told Alternative Press, turning 30 has been a weird experience for him.
"I just always thought 30 was old," he said. "Like when you're a kid, your teacher is 30. Now I am, and Joey [Morrow, guitarist] is, and it's like the band turned 30. So no, I'm not yelling at dirtbags in the yard, but psychically, it is weird."
Badflower also put out a video for "30" which truly commemorates the current times we are all living in, regardless of age.
"The world does seem to be coming to a tipping point—socially, politically, economically, environmentally," Katz continues. "The video is certainly a commentary on all of that. It's very much of this time: what it's like turning 30 in 2020 when things are so up in the air for everyone. But we still wanted to make fun of it all, too."
Now, Badflower are further celebrating Katz's 30th birthday and "30" with an electrifying performance of the new single. For the new video, Badflower transformed a barn into a full-on stage equipped with flashing lights.
However, they didn't just take over any old barn. For their "30" performance, Badflower had some help from Big Bang Theory actor Johnny Galecki.
"Johnny Galecki let us come over and jam in his barn," Katz shares. "And then we played with cows. It was a solid day."
Since "30" was released in July, the single has earned over 2.4 million streams on Spotify. Badflower also took home the Rock Song Of The Year Award at this year's iHeartRadio Awards for "Ghost." The song is off of their debut album OK, I'M SICK.
Watch Badflower's "30" performance below.
Is "30" your favorite Badflower song? Let us know in the comments below.