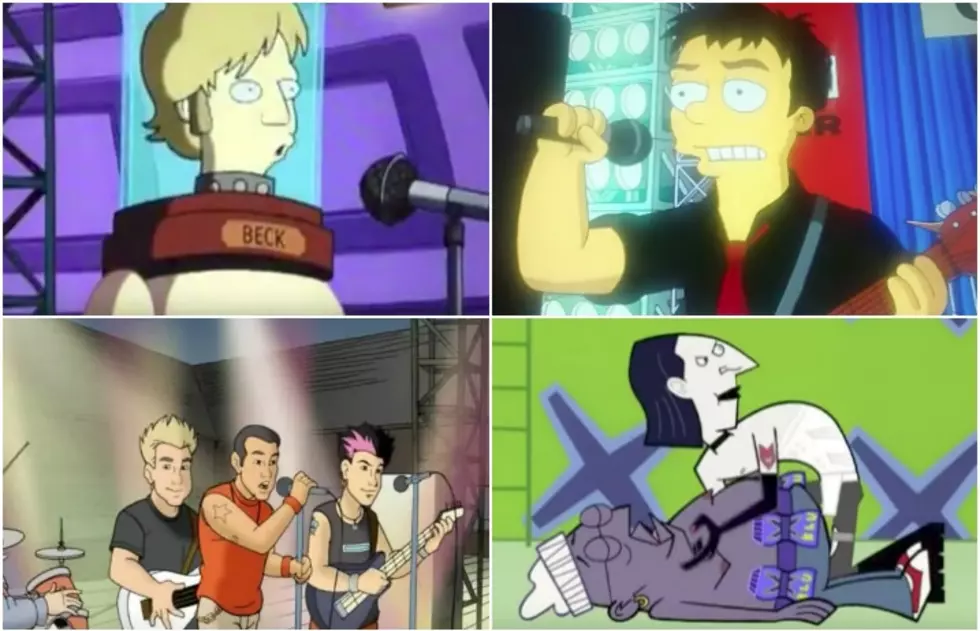 14 musician cameos in cartoons
Sometimes musicians lend their voices to more than just music. These 13 band members all voiced various characters in cartoon films and shows. Many portrayed animated versions of themselves, while others took on specific characters in the shows.
1. Good Charlotte in Undergrads, Season 1, Episode 12
2. Green Day in The Simpsons Movie
The Simpsons have included plenty of musician cameos throughout the show's many seasons.
3. James Hetfield in Metalocalypse, Season 1, Episode 5
James Hetfield voices the sailor in the clip above. Metalocalypse brought on various metal bands as guests for the show.
4. KISS in Family Guy, Season 3, Episode 20
5. Sleater-Kinney in "A New Wave" music video (with Bob's Burgers)
Sleater-Kinney teamed up with Bob's Burgers creators to film their music video for "A New Wave."
6. Beck in Futurama, Season 3, Episode 13
7. Andrew W.K. in Uncle Grandpa, Season 2, Episode 4