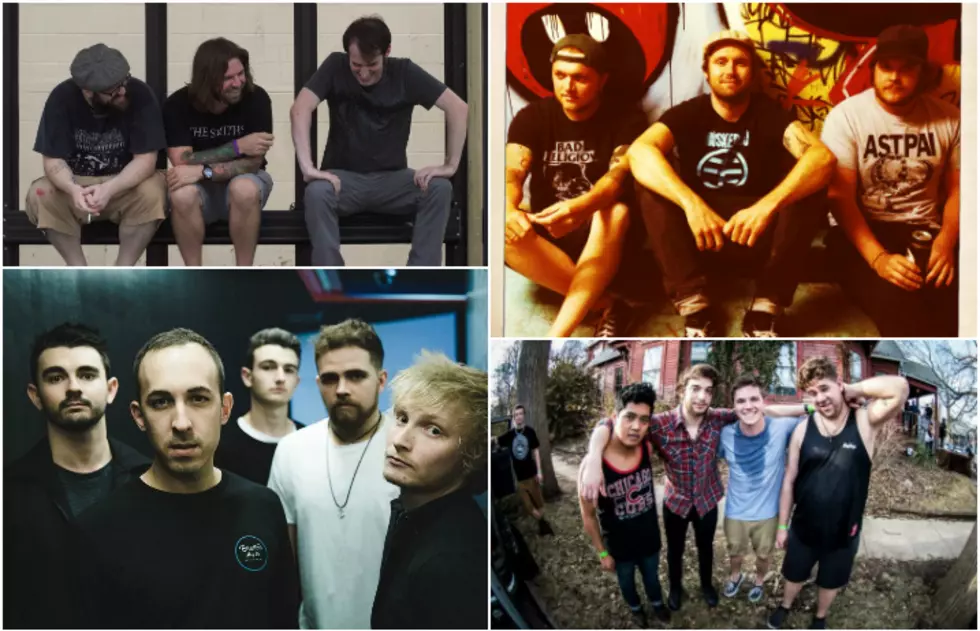 10 bandcamp bands you may not have heard of, but should definitely check out
[Photos by: Lightscape/Bandcamp, Less Than A Sea/Bandcamp, 7 Years Bad Luck/Bandcamp, Plans/Bandcamp]
Bandcamp is an absolute treasure trove of undiscovered music. Of course, not everything there is a hidden gem that's destined to be the next My Chemical Romance or Blink-182, but occasionally you find something worth following. We've done some of the hard work for you and found 10 bands you should definitely check out. Have a listen to some of their best tracks and let us know who else should've been on this list.  
Dyasluna (Hardcore)



Brutal hardcore from Texas, Dyasluna have struck out of nowhere with some of the rawest sounding tunes we've heard in a while. These guys are seriously fresh, so jump on it quick before word gets around. 
Plans  (Emo)



Serious emo vibes from Plans, who hit hard with lyrics that are paired with music that's made to evoke every last piece of emotion. Just wait for that euphoric post-chorus, too...
The Guze  (Punk)



Who doesn't love fast, urgent punk music about love with some serious hard-hitting melodies? A little touch of ska and a hardcore break make "Sera" a hyperactive run through a lot of different feelings, mostly "F**k yeah!"
7 Years Bad Luck (Punk)



There's a roughness to the sound of 7 Years Bad Luck, but that doesn't hold them back. They come at you with everything they've got and prove that you don't need polish to make a tune sound good. 
J.G. Bitter (Alternative/Emo)



J.G. Bitter is someone you need to pay attention to. His upcoming three-track EP was written while he was in rehab, and there's a desolation to his music that leaves the listener feeling a little bit devoid of hope—until the rest of the band kicks in and you find hope.