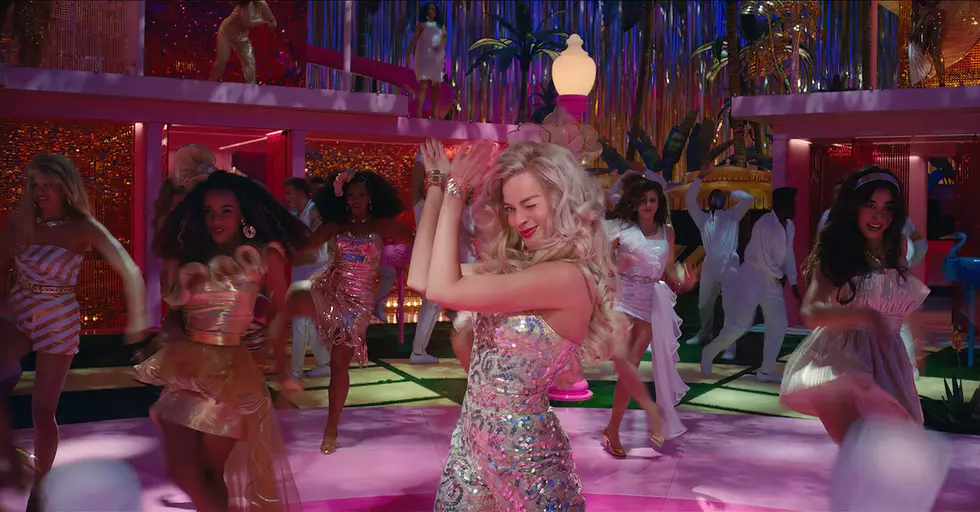 Watch Greta Gerwig's glamorously unhinged new 'Barbie' trailer
[Warner Bros. Pictures]
Warner Bros. finally unveiled the first teaser trailer for the highly-anticipated Greta Gerwig-directed Barbie, which is due out July 21, 2023.
In the brief clip, we get a taste for Gerwig's take on the bubbly, "life in plastic" Mattel character — giving her a full-blown Hollywood treatment where everything really does look "fantastic" (perhaps until it's not!). As the film's plot has largely been kept under wraps, the teaser offers a cheeky preview of Margot Robbie as the doll in her original 1959 black-and-white swimsuit look in a scene that mirrors the iconic "Dawn of Man" sequence from Stanley Kubrick's 2001: A Space Odyssey — because, even though there have been dolls since the dawn of time, there was no doll as game-changing and iconic until Barbie came along.
The teaser then gives a glimpse at Barbieland in all of its hot pink perfect, a look at Robbie in a couple of other classic '80s and '90s-era Barbie looks, a preview of Ryan Gosling's (very funny) Ken, Simu Liu, and Issa Rae, who might just be the President of Barbieland. While all that's been revealed about the film is that it centers on a doll who's forced to leave Barbieland due to her so-called imperfections, it seems as though fans may be in for a spectacular, meta blockbuster with no shortage of dance numbers.
Gerwig, who's known for Oscar-nominated titles like Ladybird and Little Women, has said she initially had her reservations about taking on the project. On Dua Lipa's At Your Service podcast, she said explained it as "terrifying," and said, "Usually that's where the best stuff is — where you're like, 'This could be a career-ender.' Then you're like, 'I should probably do it.'" It certainly looks like we should be thrilled that she did!
You can check out the teaser trailer below.