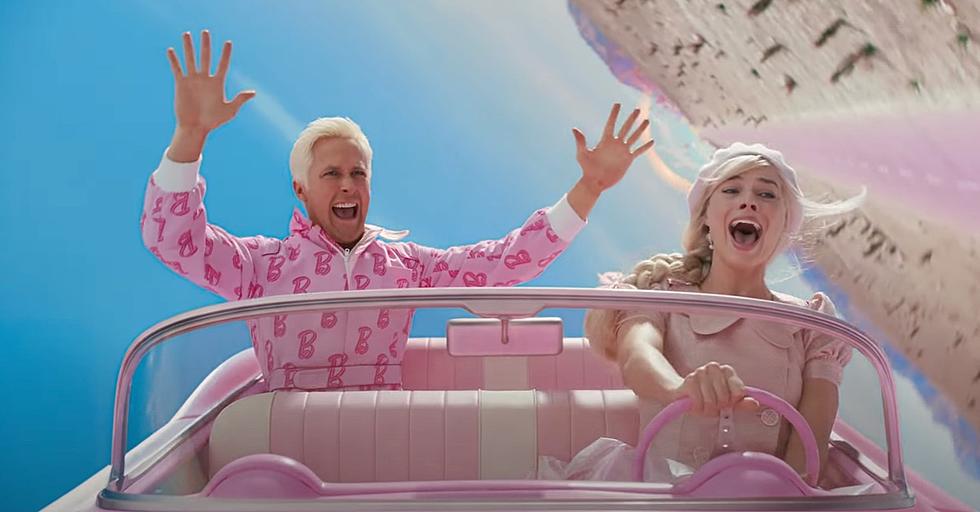 See Barbie and Ken begin to have an existential crisis in the outrageous new Barbie trailer
[Courtesy of Warner Bros.]
Are you ready to put on your roller skates to head on over to Barbie Land, where everything is sunny, plastic, and very pink? Well, we sure are ready to dive into the "fun, fun, fun" world of Greta Gerwig's latest film, Barbie!
It looks like the titular iconic Mattel doll at the center of the film (played by Margot Robbie) isn't so thrilled about Barbie Land anymore, though. In the second teaser trailer for the movie, which just dropped today prior to the July 21st release date, Barbie seems to be curious about what's out there in the "Real World" and what she's yet to learn. Ken (Ryan Gosling), too, seems to be feeling down in the dumps. So, to try to get answers to their existential crisis, it looks like the two are about to take off driving in their Barbie-mobile to try to leave Barbie Land for the Real World — which, of course, doesn't look so easy.
Read more: Miley Cyrus albums ranked: From worst to best
The movie is still quite shrouded in secrecy, though, so it's unclear what's in store for the blonde pair. What's certain, though, is you can expect a beach party blast, dance numbers, incredible costumes, and very great, tongue-in-cheek jokes, penned by director Greta Gerwig and her partner/co-screenwriter Noah Baumbach.
Check out the new teaser and cast posters, which shows the entire ensemble (including Dua Lipa, Issa Rae, Emma Mackey, and many others) and their characters, below.