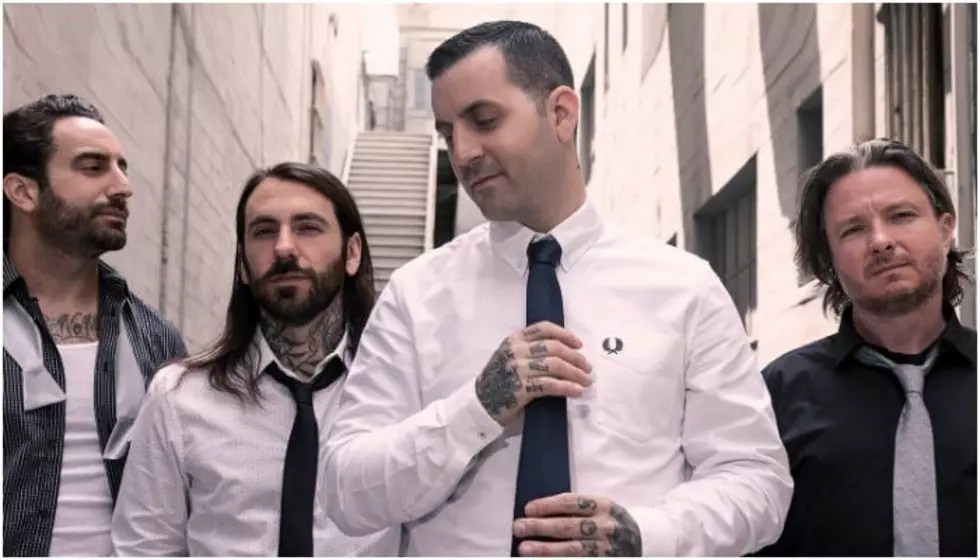 Bayside unplugs "Mona Lisa" acoustic and other news you might have missed today
[Photo via Bayside]
Chase Atlantic released a new music video— plus, don't miss a new track from Cane Hill. Check out the news you might have missed today below!
1. Angel Du$t show some puppy love
Angel Du$t dropped a new video for their single "Big Ass Love" today, dedicating it to man's best friend. Angel Du$t hit the road with Wicca Phase Springs Eternal and Guardin in a North American tour starting Feb. 27. You can grab tickets here.
02/27 - Philadelphia, PA @ The Fillmore
02/28 - Brooklyn, NY @ Market Hotel
03/01 - Cambridge, MA @ The Sinclair
03/02 - Hartford, CT @ Webster Theater
03/03 - Syracuse, NY @ Funk N' Waffles
03/05 - Toronto, ON @ Hard Luck Bar
03/06 - Ferndale, MI @ The Loving Touch
03/07 - Milwaukee, WI @ Colectivo Coffee Lakefront
03/08 – Chicago, IL @ Subterranean
03/09 - Burnsville, MN @ The Garage
03/11 - St. Louis, MO @ Fubar
03/12 - Indianapolis, IN @ Hoosier Dome
03/13 - Columbus, OH @ Ace of Cups
03/14 - Lakewood, OH @ Mahall's
03/15 - Buffalo, NY @ Rec Room
03/16 - College Park, MD @ MilkBoy ArtHouse
03/17 - Asbury Park, NJ @ House Of Independents
2. Bayside release acoustic version of "Mona Lisa"
Cane Hill gave a teaser for their upcoming album Kill The Sun by dropping "86d - No Escort" and an accompanying music video."We wanted to go with a really early 2000s vibe on this song and drew inspiration from artists like Everlast and Cypress Hill to get what we got out of it," the band say. "Overall, it became a catchy-as-fuck tune that anyone who's ever been shitty can relate to." The band will support Sevendust on their upcoming tour, with tickets on sale here. You can preorder Kill The Sun here.
4. Lenny Lashley's Gang Of One puts out new single
Lenny Lashley dropped a new single, the namesake for his upcoming album All Are Welcome. Produced by Pete Steinkopf of the Bouncing Souls, it will be the sophomore effort for Lenny Lashley's Gang Of One. All Are Welcome will be available to preorder Jan. 15, and Lashley will be opening for Dropkick Murphys on their upcoming tour. Tickets are available here.
5. Chase Atlantic release "LIKE A ROCKSTAR" music video

Chase Atlantic marked the beginning of the year with a new video for "LIKE A ROCKSTAR," with even more music to come. Their new EP, Don't Try This, is expected to drop this month, preluding their sophomore album which is expected later in the year. Listen to "LIKE A ROCKSTAR" here.


6. Thrice to release three vinyl versions of albums, EP
Post-harcore darlings Thrice will be releasing The Artist In The Ambulance, Vheissu and The Red Sky EP on vinyl. They won't be available until March 29, but you can preorder here. The band are currently on tour with the Bronx and Teenage Wrist. You can grab tickets for the tour here.