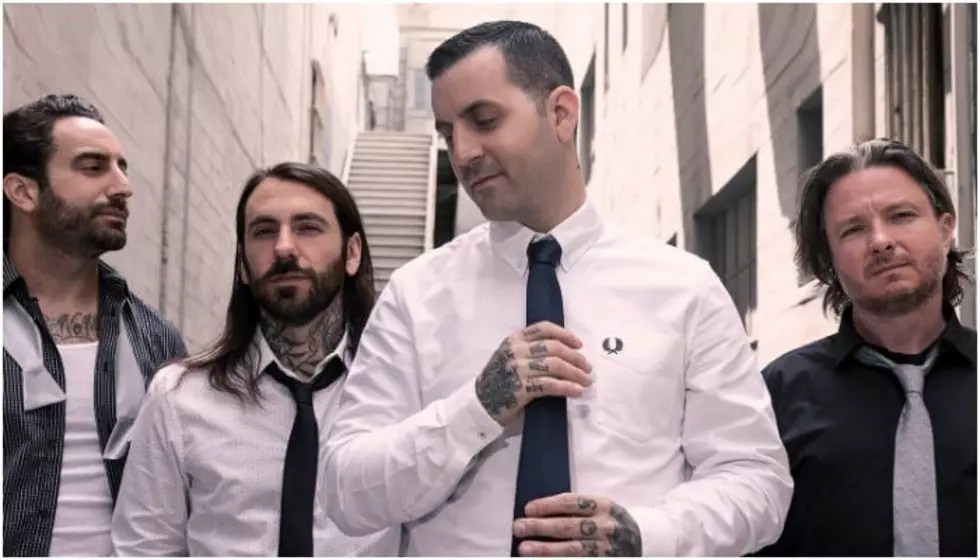 Bayside unleash "Prayers" in heavy, riff-filled single
[Photo via Bayside]
Bayside have released a new heavy track "Prayers" that we will be jamming out to all day long. 
The song is the band's first original new song this year, following the release of an acoustic version of "Mona Lisa" back in January. 
Last year, the band released Acoustic Volume 2 and prior to that, they released Vacancy in 2016, so we were due for some heavy new music. You can reminisce and listen to both those albums below. 
Also, lead singer Anthony Raneri made a statement about the inspiration behind the new song.
"We wanted a riff that acted as a musical theme to the song and once we wrote the 'Prayers' riff, it sort of told a story on its own," Raneri said. "The drama and heaviness in that opening riff alone easily set the tone for the rest of the song."
You can listen to "Prayers" in-full below.
More news
This is far from the only new music we've gotten today. Both A Day To Remember and The Menzingers did as well. 
ADTR released an anthemic new single "Degenerates" after announcing a series of tour dates with the same name. 
The song is the band's first track in three years besides their collab "Rescue Me" with Marshmello earlier this summer. 
"Degenerates" is also the first track A Day To Remember have released with their new label Fueled By Ramen. 
However, it's not the first time the band introduced fans to the song. A Day To Remember debuted the track live at a show in the Netherlands last night.
"So we in A Day To Remember have taken quite a bit of time off – this is our first few shows back," frontman Jeremy McKinnon said during the show. "So this is a secret, but we're gonna put out a brand new song tomorrow. And this is absolutely against everything that we built this band to be, because we used to go to shows like this, and when bands would play new songs, we were like 'get to it buddy'. I don't know why, but if it's cool with you, we'd like to play it for you – is that cool?… This song is called 'Degenerates'".
The Menzingers dropped a new song and video "America (You're Freaking Me Out)" from their upcoming album that uses an alien to comment on the current political climate in the U.S. 
The song is the first track on the band's forthcoming record Hello Exile, out October 4 via Epitaph Records. 
The song is used as an escape from our current societal problems with its gigantic rhythms and overall intense sound. 
"We're living in a pretty insane time, where all you can think about every single day is 'What the Hell is going on with this country?'" vocalist Greg Barnett said in a statement. "But as I was writing that song, I realized that it's kind of always freaked me out, especially coming-of-age during the Iraq War. I love so much about America, but I think you can't deny that there are some people in power who are absolutely evil." 
The video shows an alien traveling across the U.S. that is astounded by what it finds in this country. It definitely takes an outsider's perspective of the world we live in every day. Check out the full video down below. 
What do you think of the new Bayside track? Sound off in the comments down below and let us know!
[envira-gallery id="194728"]