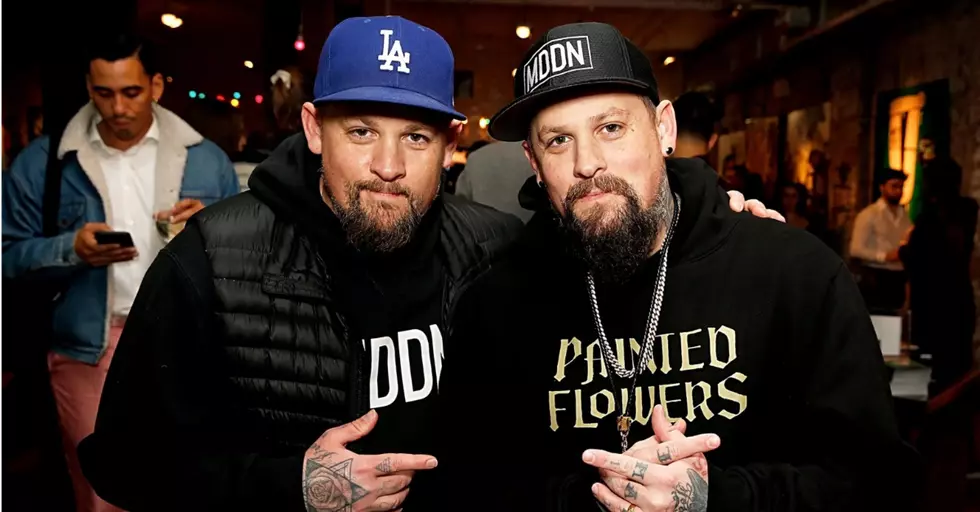 Good Charlotte's Joel and Benji Madden team up with mood-enhancing beverage brand Psychedelic Water
[Photo courtesy of Benji and Joel Madden]
Psychedelic Water, the herbal supplement beverage making waves across the mood-enhancing drink space, has just announced that it has teamed up with Good Charlotte founders and multifaceted entrepreneurs Benji and Joel Madden to serve as co-chairmen. The Madden brothers are joining the rapidly growing company to aid in future creative endeavors and expansion of the brand's already strong mission and core values. 
Psychedelic Water boasts four uniquely flavored 12-ounce beverages that contain a blend of non-GMO ingredients, including kava, green tea leaf extract and damiana leaf extract. This ensures a mood-stimulating experience that aims to minimize stress and accentuate mental clarity and focus. Even better, the entirely vegan beverages will give you a gentle buzz (no, it won't make you trip) without the dreaded hangover the next day. Psychedelic Water is also the first legal mass-consumer brand to contain the healthful benefits of psychedelics, as the company also sells two special microdose tinctures that come in 2.5-ounce bottles that consist of mushrooms and nootropics. 
Read more: Celebrity-favorite tattoo artist Snuffy merges surreal art and Web3 with Looking In: To Know Yourself
In a press release, Joel spoke candidly about his excitement behind the new partnership. "We are immersed in a community of artists and creators that believe in the healing power of mushrooms," he says. "It's exciting to have an alternative brand in the drink space that speaks more to the future. We are early on in a journey that will continue to have a hugely positive impact on the world." 
Psychedelic Water, which is tailor-made for "creatives, mavericks, groundbreakers, risk-takers and free-thinkers" is readily available in over 650 major retail outlets across the U.S., including Urban Outfitters, Erewhon Market and Bristol Farms, among many others.
You can learn more about Psychedelic Water's overall mission here.