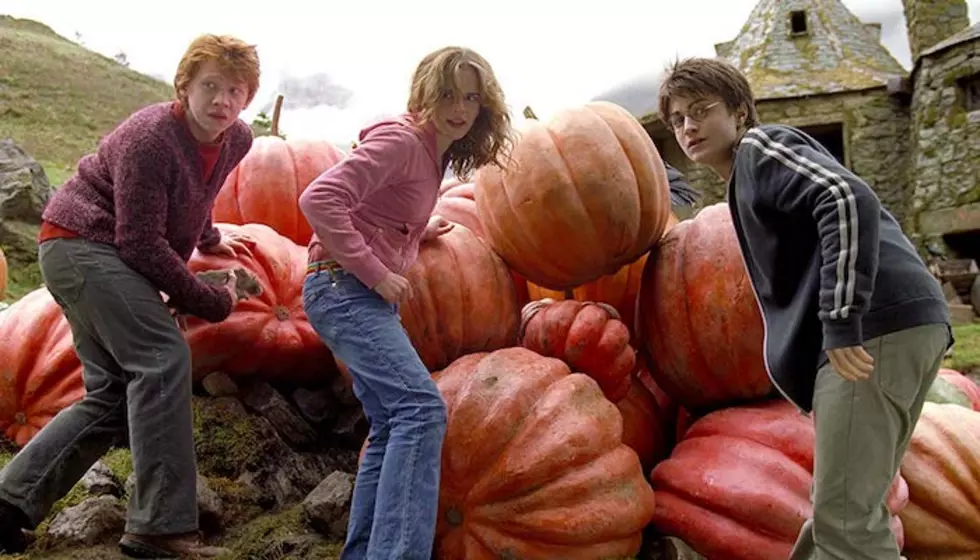 Top 10 magical 'Harry Potter' things to do this fall
Fall is the most magical time of the year. Not only does it mean that Halloween is just around the corner, but it signifies our return to Hogwarts. There's no better time to host a Harry Potter movie marathon or reread your favorite series. While you find yourself in the mood for magic and mystery, why not go ahead and plan some fun and exciting Harry Potter-themed activities to make your autumn even more enchanting?
Grab those wands and get ready because we've put together a list of 10 magical Harry Potter things to do this fall.
1. Play Harry Potter: Wizards Unite
We don't know about you, but we've been addicted to Harry Potter: Wizards Unite since its launch. Fans of Pokemon Go will notice a lot of similarities considering it's also run by Niantic. They recently added dragons into the game, giving you even more incentive to download this bad boy to your phone, join the Statute of Secrecy Task Force and start tracking down those magical creatures.
2. Visit The Wizarding World
Whether you choose to visit Florida or California, The Wizard World is a must-visit for every Harry Potter fan at least once in their lifetime. While there, you can visit the Leaky Cauldron pub, Weasleys' Wizard Wheezes joke shop, Knockturn Alley and Ollivanders wand shop. With so much to see and do, it's no wonder witches and wizards have a hard time pulling themselves away from this immersive experience.
3. Bask in the butterbeer
Can't make it to Florida or California this fall? Have no fear. You can still enjoy that tasty mug of butterbeer right in your own home. Pinterest has plenty of recipes to mimic the delicious drink, or you can go ahead and jump right to using The Wizarding World's official recipe here.
4. Reread the books while sipping pumpkin juice
There's nothing quite like curling up with a good book during fall weather. Because it's time to head back to Hogwarts, why not reread your favorite series while sipping on some homemade pumpkin juice? Enjoy all the flavors of fall in this spot-on recipe that mimics the drink from The Wizarding World.
5. Host a movie night with pumpkin-flavored popcorn
Why not keep the pumpkin theme rolling with a little fall-flavored popcorn? Grab a bowl of pumpkin-flavored popcorn and a few of your best witches and wizards for a Harry Potter movie night. Don your Hogwarts house colors, grab your wands and make the most of your magical movie night.
6. Send a Hogwarts acceptance letter
Let's be honest: We're all still waiting on our Hogwarts acceptance letters to arrive in the mail. Etsy has some spot-on replicas you can personalize and send to make those hopes and dreams come true. Send one to yourself, send some to your best witch and wizard friends or do both.
7. Attend the Quidditch World Cup
Yes, this is a real thing. The U.S. World Cup hosts the incredible event, with over 450 Quidditch teams participating in the game worldwide. The regional championships take place this fall, giving you plenty of time to find your favorite team before the Quidditch World Cup game in April 2020.
Read more:
8. LARP at the College of Wizardry
The College of Wizardry is about as close to attending Hogwarts as you can get. You can enjoy a weekend-long stay in an actual castle while attending magic classes. You even have the option to live-action role play as a student or a professor. The next event kicks off in November, so you'll want to snag your spot now.
9. Watch the Harry Potter And The Cursed Child play
Watch as our favorite story continues onstage with Harry Potter And The Cursed Child. With productions taking place in locations such as London, New York, Melbourne and more, you have no excuse not to catch this incredible play at least once.
10. See Harry Potter in concert
Combine your love of concerts and Harry Potter by attending the Harry Potter Film Concert Series. You'll get to watch one of the films projected on the big screen in HD while a full symphony orchestra performs the score live. Each film is currently touring all around the world, so you'll have plenty of places and chances to catch your favorite movie in a unique and incredible way.