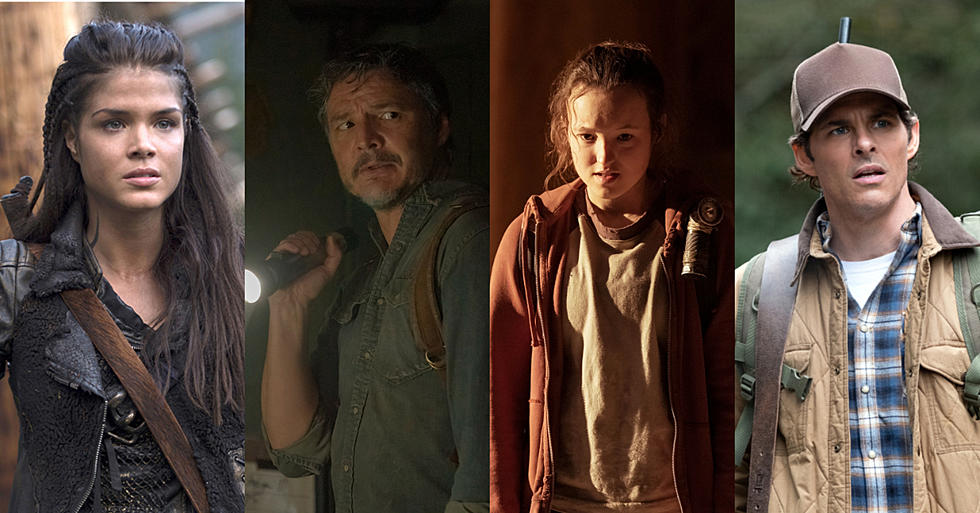 If you're looking for more shows like The Last of Us to watch, check out these apocalyptic series
['The 100,' 'The Last of Us,' 'The Stand' / Courtesy of CBS Television Distribution and Warner Bros. Television Distribution/HBO/CBS/Paramount+]
HBO's latest prestige drama The Last of Us is putting up dragon-sized Game of Thrones-caliber ratings, and for good reason, as the big-budget TV adaptation of the acclaimed Playstation video game series is easily as good as fans were desperately hoping it would be. 
Set several years in the future after a deadly fungus has killed billions and left the world overrun and stalked by infected, the series from Craig Mazin (Chernobyl) and the game's creator Neil Druckmann follows seasoned survivor Joel (Pedro Pascal) as he's tasked with transporting a teenaged girl named Ellie (Bella Ramsey), who's immune to the infection, across the country. Along the way, they run across dangerous factions of survivors, killer creatures, and the relentless pressure to find food and supplies.
HBO has already confirmed it will be bringing the show back for at least one more season (which makes sense, as there have been two games in the series so far), so there's at least a few more stories to come in this epic, apocalyptic saga. But what if you're looking for a whole lot more of the apocalypse right now? We've pulled together 12 excellent TV series set in the post-apocalypse (or at least apocalypse-adjacent) that pair quite well with HBO's vision of the end of the world. Here's what's worth watching.
Also read: 11 must-watch goth teen TV shows
The Best Apocalyptic TV Shows