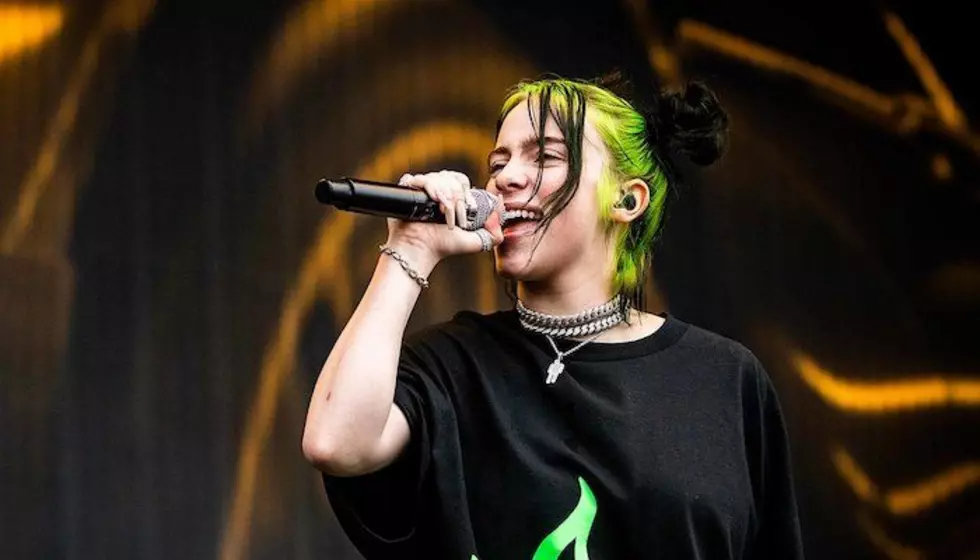 Billie Eilish hits Jack White's Third Man Records for secret live album
[Photo via Wikimedia Commons/Lars Crommelinck]
Billie Eilish just teased two new songs and a "xanny" music video were on the way this week. But thanks to Jack White label Third Man Records, we won't have to wait too much longer for some material.
The alt-pop sensation headed to White's label studio in Nashville Wednesday with brother and collaborator FINNEAS. Known for her elaborate stage setup, the artist stripped back her performance for the secret show in the 250-capacity Blue Room.
White was in attendance for the sold-out event, introducing Eilish as "someone we really love who we think is really innovative and inspiring," according to Rolling Stone.
According to the outlet, she performed a 40-minute set, which included "idontwannabeyouanymore" off her 2017 don't smile at me EP and 2018 single "come out and play." She also highlighted several tracks off her debut WHEN WE ALL FALL ASLEEP, WHERE DO WE GO such as "all the good girls go to hell" and "bury a friend."
The singer also played through "bad guy," botching the first chorus lyrics, which will be pressed into the live album given the recording process.
As her set came to a close, Eilish thanked White directly. "Thank you so much to Jack White for having us here and inspiring a whole generation of people to do what they want," she said.
Following the performance, Third Man Records revealed the pressing will be available at their two retail locations in Nashville and Detroit only next month.
The Blue Room has housed many familiar faces including Wallows, (Sandy) Alex G, Jack Johnson and Father John Misty and Peark Jam. Like those before her, Eilish captured the live album using Third Man Records' unique direct-to-acetate recording process.
First launched in 2013, The Shins, The Kills, and Seasick Steve marked the inaugural releases using this technique. The process omits overdubbing or editing, mixing in realtime on a Rupert Neve 5008 console.
You can see some footage of "wish you were gay," "i love you," "Ocean Eyes" and more from those who were in attendance below.
[envira-gallery id="199143"]