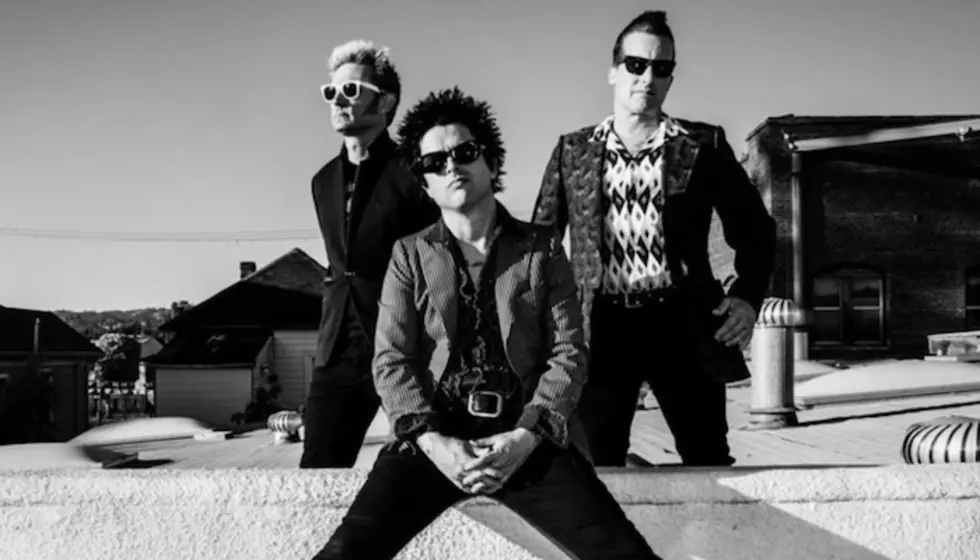 Billie Joe Armstrong van up for auction again after accidental purchase
[Photo via Spotify]
One man accidentally bought the van that once belonged to Green Day frontman Billie Joe Armstrong, because those things apparently happen. 
New Zealand man Graham van de Laar was on an auction site when he mistakenly clicked "Place bid" on a 1961 Chevrolet Greenbrier, according to Stuff. 
He was waiting for someone to outbid him, but they never did and he became the owner of the car. Little did he know it once belonged to Armstrong. 
The car was Armstrong's personal surfing van in Californi. It's complete with a "GRNDAY" license plate and his signature on the glove compartment. 
Van de Laar is now auctioning off the van for more than $37,000. You can see the full listing here. 
More Green Day news
If you're familiar with Green Day, you should know some of the members sometimes perform as a cover band called the Coverups.
Just last month, the band made a return to play a special show at Oakland, California's annual 40th Street Block Party.
Green Day's Billie Joe Armstrong and Mike Dirnt formed the band with touring guitarist Jason White, audio engineer Chris Dugan and tour manager Bill Schneider.
Over the past few years, the band have performed under a few different aliases ranging from the Network to Foxboro Hot Tubs. It looks like they're settling into performing under this name now with it being inconspicuous enough to stay a surprise.
The 40th Street Block Party billed their lineup to include "classic rock from The Cover Ups" which flew over most people's heads. Luckily, someone caught on and knew the performance was happening, taking the opportunity to film the band's entire hour-long set.
They performed covers from classic punk and rock bands including the Misfits, Ramones, the Clash, Nirvana, David Bowie and more.
You can watch the full performance in the player below.
What do you think of someone accidentally buying the iconic Green Day van owned by Billie Joe Armstrong? Sound off in the comments down below!
[envira-gallery id="199143"]