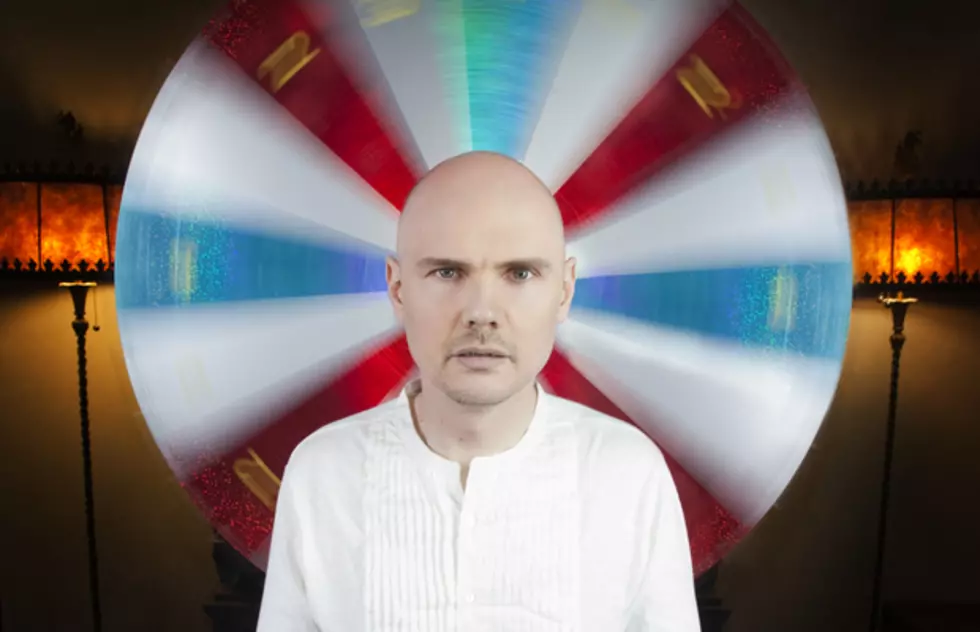 Billy Corgan tells Lars Ulrich that metal is often "disrespected"
Smashing Pumpkins frontman Billy Corgan commiserated with Metallica's Lars Ulrich on the often "disrespected" state of metal music during an appearance on the drummer's radio show on Apple Music Beats 1—check it out.
Read more: Halsey defends her emo upbringing
As pointed out by MetalSucks—which mentioned Corgan's early-aughts alt-rock supergroup Zwan and then posted an Iron Maiden cover that isn't by that Zwan—Corgan told Ulrich that "it's amazing how disrespected [metal] is."
Revealing that he would "take shit about being a fan of metal" for years, Corgan said, "It gets into weird class politics. Most of the people who criticize people like us for being who we are, what we are, or what we represent, had better backgrounds than we had."
The Pumpkins head continued, "We didn't necessarily go to the nice school, we didn't get to read the cool newspaper. For me, bands like Metallica told me that there is this other world that is more closely aligned with the experience you're having than the one you're being told about."
It's kind of awesome that Corgan is admitting to the gateway metal power of Metallica. Even so, he name-drops Ted Nugent right alongside the metal masters. (After all, this is the guy who referenced "fake news," "globalists," "Maoists," "purity tests," "left-leaning groupthink," "protected minority groups," mass hypnosis" and "social justice warriors" to The New York Times.)
"When I heard Mercyful Fate, Metallica or Ted Nugent, that told me, 'Wait, there's this other world than the world you're telling me that I'm supposed to believe in,'" Corgan added. "Even to this day, for all the money that metal moves, it's amazing how disrespected it is."
Throw up them metal horns for Corgan, y'all.
Watch more: What's the best guitar riff ever?