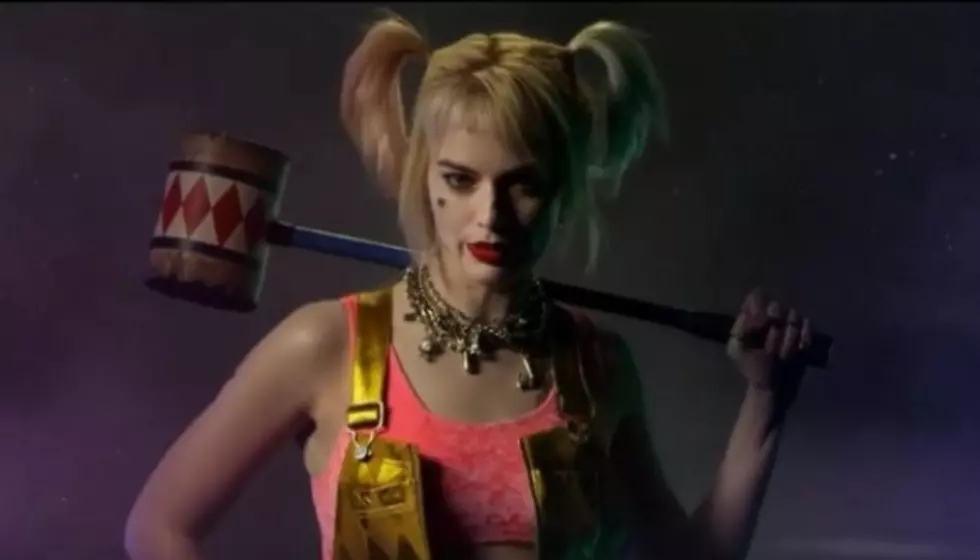 'Birds Of Prey' gets all-female album featuring Halsey, K. Flay and more
[Photo via YouTube]
Birds Of Prey is getting the same treatment as 2016's Suicide Squad. The upcoming film is getting its own album appropriately titled Birds Of Prey: The Album. It was created by the producers of the multi-platinum Suicide Squad soundtrack.
The soundtrack features Halsey, K. Flay and an array of global female artists. Get more details below.
Bird Of Prey: The Album features 15 brand new exclusive tracks from a vast array of hyper-talented females. Halsey, Megan Thee Stallion and Normani are all a part of the Warner Bros and Atlantic Records partnership.
To announce the album, Birds Of Prey affiliates dropped the first single. The song is called "Diamonds." It is by Megan Thee Stallion and Normani. The video for the song features exclusive footage from Birds Of Prey. Watch it below.
Birds Of Prey: The Album Tracklist
Doja Cat - Boss Bitch
WHIPPED CREAM (feat. Baby Goth) - So Thick
Megan Thee Stallion & Normani - Diamonds
Saweetie & GALXARA - Sway With Me
Charlotte Lawrence - Joke's On You
Maisie Peters - Smile
CYN - Lonely Gun
Halsey - Experiment On Me
Jucee Froot - Danger
K.Flay - Bad Memory
Sofi Tukker - Feeling Good
Lauren Jauregui - Invisible Chains
Black Canary - It's A Man's Man's Man's World
Summer Walker - I'm Gonna Love You Just A Little More Baby
ADONA - Hit Me With Your Best Shot
We can expect more music videos and singles to be dropped prior to the release. The album coincides with the film's release on Feb. 07. Preorder Bird Of Prey: The Album here.
More Birds Of Prey
The upcoming Birds Of Prey just got its second official trailer. It is jam-packed with all sorts of new information and hilarity. It also somewhat reveals what may have happened to Jared Leto's Joker.
Just last week, Margot Robbie, who plays Harley Quinn, confirmed that Leto would not be in the film. Based on this new trailer, we think we know why.
Birds Of Prey is set to release next month on Feb. 7. The plot of Birds of Prey centers around Quinn after her breakup from the Joker and the chapter of her life that follows.
We learn a bit more about both of those plot pieces in this new trailer. The trailer is set up as if Quinn is giving us a history lesson. She's catching us up to speed on the event that is unfolding at the beginning of the trailer. We see how the Joker breakup goes, and get some more details about the people trying to kill Harley.
We'll start at Quinn's breakup with the Joker. We're treated to a wonderful scene that appears to show Harley killing him off with a massive truck explosion to his headquarters. So, it is possible that Warner Bros. chose to just completely kill off Leto's Joker but that is not confirmed.
Regarding her character's relationship with the Joker, Robbie says that their breakup wasn't smooth sailing. When it comes to the Joker, what is?
"She's trying to own it. That felt like a real way to deal with a break-up, it's not clean and easy to be a strong woman," she tells Empire. "It's so hard. She's a bit more Courtney Love than Debbie Harry this time. She says, 'I'm single, I don't need him, f*** that guy.' But if the Joker were to text her, 'You up?' she'd run. She'd fall to pieces." Well, it might be tough to go running back to him now.
Next, we get to take a good look at Black Mask and all of the people who are trying to kill Quinn. Since she's no longer with Mr. J, it's pretty much open season for other villains to want her dead.
Watch the newest Birds Of Prey trailer below.
Are you excited for Birds Of Prey: The Album? Sound off below!
[envira-gallery id="195377"]