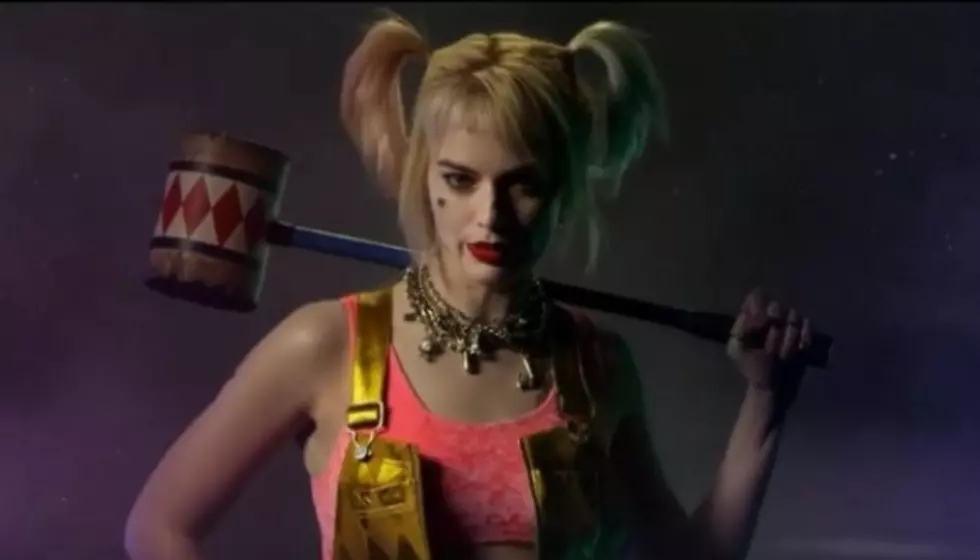 'Birds Of Prey' teaser trailer surfaces online revealing release date
[Photo via YouTube]
Over the weekend, a Birds Of Prey teaser trailer was spotted in theaters and slowly began leaking online. Now, the trailer has finally hit YouTube along with an official release date.
Check it out below!
A couple of days ago, fans began reporting seeing the It-inspired teaser trailer in theaters ahead of certain films.
Clips of the trailer began to surface online, but Warner Bros. were quick to get them taken down.
The trailer opens by looking like a promo for the Pennywise film, but a mallet-swinging Harley Quinn soon takes over the screen.
Now, the full teaser trailer has made its way to YouTube revealing that the film will be released Feb. 2020.
According to IMDb, the exact date will be Feb. 7, 2020.
If you haven't managed to catch the Birds Of Prey teaser trailer in theaters or you simply want to watch it again, you can check it out below!
[video width="1920" height="1080" mp4="https://media.altpress.com/uploads/2019/09/y2mate.com-birds_of_prey_official_teaser_trailer_february_2020_E4dKd7wLXH0_1080p-1.mp4"][/video]
During the trailer, we manage to snag a quick look at Mary Elizabeth Winstead as Huntress, Jurnee Smollett-Bell as Black Canary and Ella Jay Basco as Cassandra Cain.
Ewan McGregor's Black Mask is also teased in the short clip.
While the teaser doesn't give fans a real feel as to what the movie will entail just yet, it is exciting to see some actual footage finally beginning to surface!
More on Birds Of Prey
Even though Birds Of Prey isn't slated to hit theaters until early next year, it looks like the film may have already hit a bit of a snag. Test Screenings of the movie have left split reactions between audiences and Warner Bros. executives.
Screen Rant's Stephen M. Colbert took to Twitter to state that audiences were "raving" about Birds Of Prey. He went on to reveal that the internal WB screening had the "opposite effect."
The synopsis for the Suicide Squad spinoff reads, "After splitting up with The Joker, Harley Quinn and three other female superheroes—Black Canary, Huntress and Renee Montoya—come together to save the life of a little girl (Cassandra Cain) from an evil crime lord."
Have you seen the Birds Of Prey teaser in theaters? Sound off in the comments below!
[envira-gallery id="194356"]