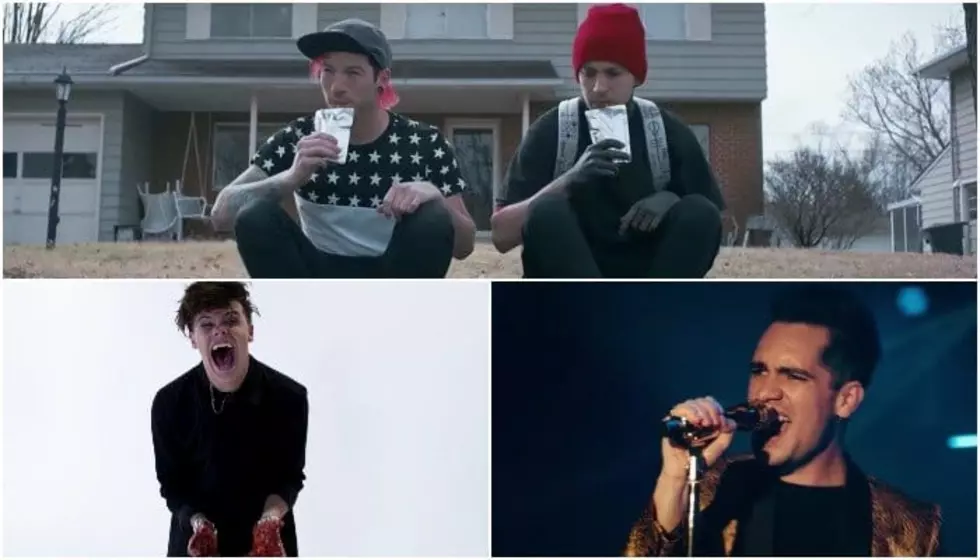 15 songs Black Friday shoppers need to help survive finding all those deals
[Photos via YouTube]
Black Friday is a wonderful day. Not only does it highlight our favorite color on the best day of the week, you get deals, deals, DEALS. Here at AP, we want to provide you with playlists for every occasion.
It's no longer spooky season, so it's time to gear up for the holidays. Below, we have handpicked some of the best songs to get you ready for the most wonderful time of the year. Please don't take any of the titles too literally. Happy shopping!
Walking into a Target at midnight on Black Friday is stressful, especially when you're stuffed with turkey and have no idea what to get your dad for the 10th year in a row.
When there's only one more Christmas llama crewneck in your size that reads "Fleece Navidad" and someone else is eyeing it, this is more than likely the thought running through your head.
You'll see a ton of children having tantrums. Crying kids may just want to make you have a meltdown and go home, but you must persist.
This song is here to be your muse for staying empowered and fighting those crowds. Plus, you need a new blender, so there will be no waving of white flags tonight.
Just a reminder to keep yourself caffeinated and locate your nearest 24-hour coffee shop ASAP. May we suggest a nice mocha that is good for all seasons because Black Friday doesn't mean you need boring black coffee.
6. All Time Low – "Everything Is Fine"
This song is good for Black Friday and every day. Take a deep breath and be nice to those poor retail workers who would rather be anywhere but in the store.
7. The Maine – "Bad Behavior"
This song goes out to all the line-cutters and screamers in Walmarts everywhere showing off peak bad behavior.
8. YUNGBLUD – "Kill Somebody"
If we had a dime for every time we thought this while Black Friday shopping, we wouldn't need to be out shopping at 2 a.m.