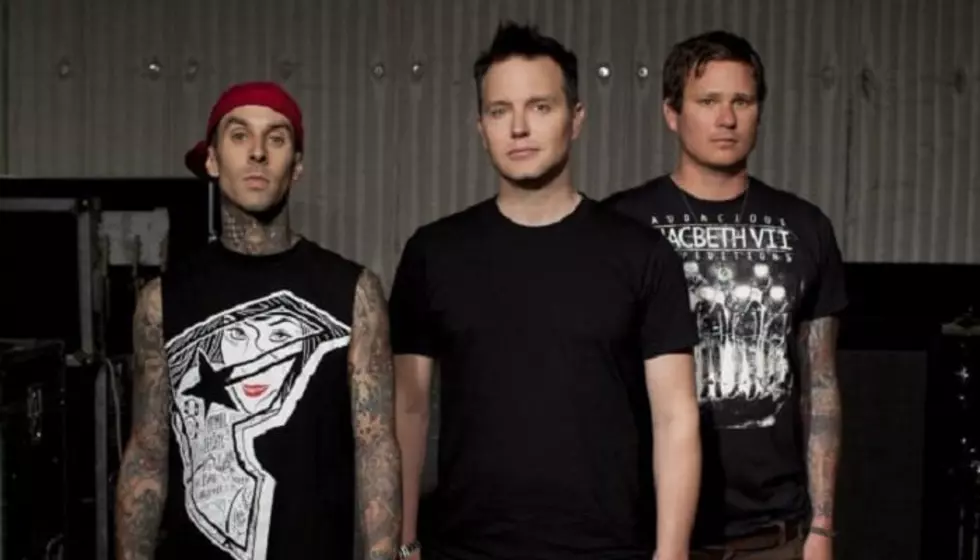 A blink-182 reunion with Tom DeLonge isn't happening after all
Don't waste your time on these internet conspiracies blink-182 fans, it appears that a reunion with Tom DeLonge isn't happening after all.
Following yesterday's cryptic teasing, that had most of us convinced that a reunion of sorts was in the works, TMZ has reported that the back and forth was merely a "playful Twitter exchange."
Let's rewind a moment for those of us who might have missed this roller coaster piece of news.
On Wednesday, Oct. 17, Mark Hoppus unboxed his original, handwritten lyrics from the band's untitled album. The box uncovered some serious nostalgia, especially after seeing old written lyrics for "I Miss You" were among them.
Obviously, fans were not okay.
They were especially not feeling this situation when they saw the band's drummer Travis Barker shared a tweet that said a simple "Where are youuuuuuuuuu."
Of course, fans jumped to the conclusion that Barker was teasing something. With some not thinking anything of it, fans soon noticed that DeLonge continued the lyric with a tweet of his own:
At that point, we were all having a meltdown. What did this exchange mean? A reunion...well, not quite.
According to the report from TMZ, sources shared that "Travis and Tom were just trolling each other, and they don't wanna mislead their fans, who were all just unsuspecting victims for a few hours."
The report continues on to share that the two actually talk quite often, and it time for fans to see the duo's relationship on social media.
While we're sad we can't see a reunion come together with DeLonge, we can still rejoice in the fact that blink has been able to continue on with Alkaline Trio's Matt Skiba.
In other blink-182 related news, the band had to cancel several of their concerts after Barker was sidelined by his doctors for various medical reasons. But, new reports have shown that blink's Las Vegas residency is set to continue on later this year.