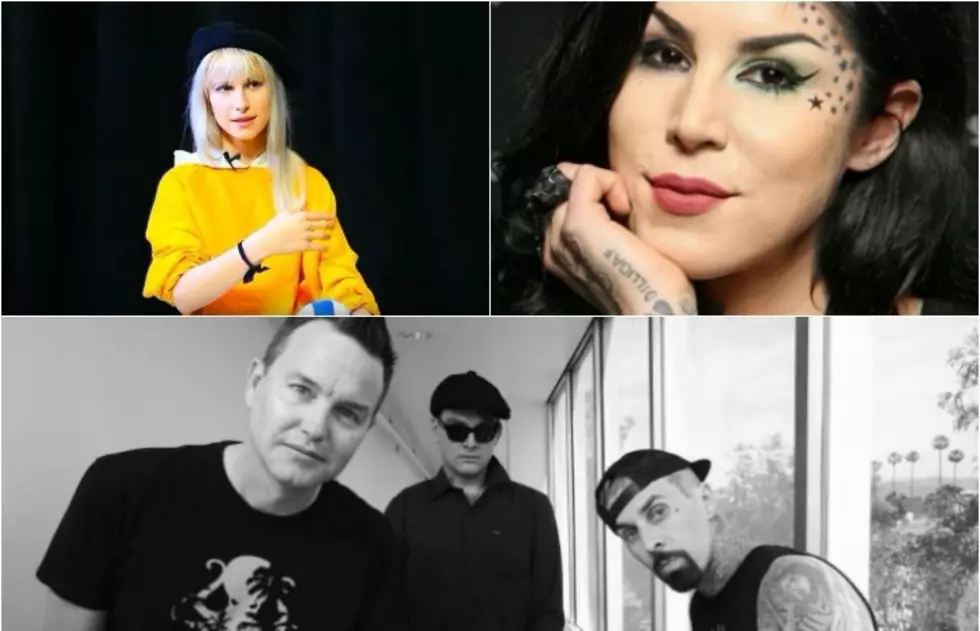 Blink-182, Hayley Williams, Kat Von D win at Peta2's Libby Awards 2017
Blink-182, Hayley Williams' goodDYEyoung and Kat Von D Beauty are among the winners of the 12th Peta2's Libby Awards. A massive congrats to them all! 
Read more: Misfits, AFI, Blink-182 members nominated for peta2's Hottest Vegetarian Celebs
Mark, Matt and Travis won Most Animal-Friendly Band in the Heroes category, while Hayley Williams' company was considered Best Vegan Hair Dye and Kat Von D's brand won Best Cruelty-Free Cosmetics Company, both in the Lifestyle category.
The annual Libby Awards winners are chosen by Peta2 based on their enthusiasm about being animal-friendly and fan-generated traffic on the organization's website, as well as number of votes.
Check all the winners here.
Watch more: Hayley Williams wins APMAs Best Vocalist presented by AXS TV