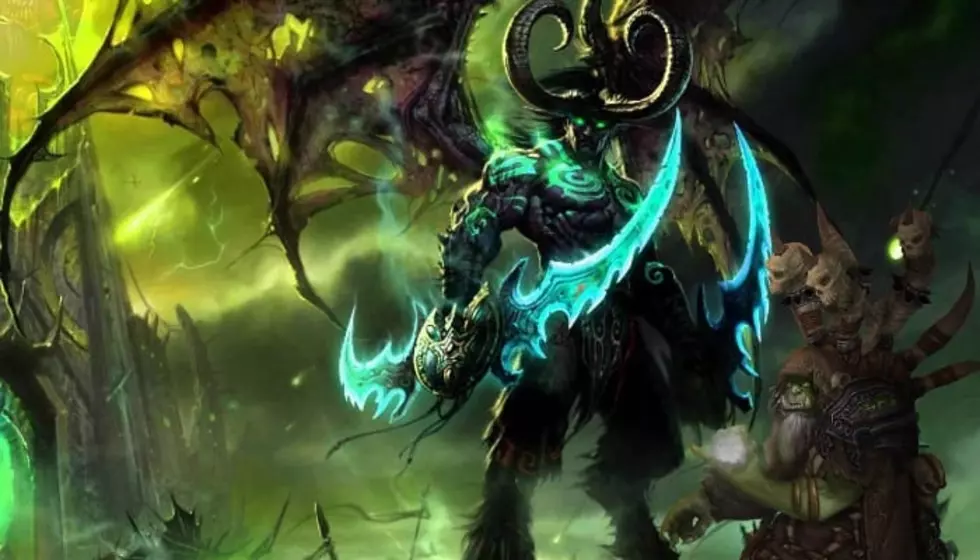 A 'World Of Warcraft' version of 'Pokémon Go' is currently in development
[Photo by: Blizzard/World Of Warcraft]
Ever wonder what it would be like if Pokémon Go met World Of Warcraft? We may find out sooner than you think...
It seems that a Warcraft mobile game based off the wildly popular Pokémon Go is currently (and quietly) in development over at Blizzard.
According to a report from Kotaku, the game is currently being developed for multiple smartphone platforms by Blizzard's "incubation team" who happen to be huge fans of POGO.
In fact, the iconic orc statue in the middle of Blizzard's campus is a Pokémon Gym, and staff often fight over who gets control of the landmark on a daily basis.
Lead designer Cory Stockton is also a HUGE fan of the mobile game which, according to developers, helped push the idea into production.
The report also states that the game is far enough into production that it's actually been played.
Not a big POGO fan? No worries. The team mentions that there's "a lot more to it than Pokémon Go, including single-player mechanics."
While not much else is know about the forthcoming World Of Warcraft spinoff, we're sure there will be some leaked screenshots sometime in the near future.
There have been mixed reviews to Blizzard's mobile game projects, with some fans feeling the company is neglecting their PC fans. The upcoming mobile game Diablo Immortal received quite a bit of backlash after its announcement at Blizzcon last month.
"There are lots of mobile game players at Blizzard," a current developer tells Kotaku. "There are lots of people actually excited about mobile games. The reaction inside the company to Immortal is very different than the reaction outside the company. Part of the thinking on a lot of these is, people want to work on smaller projects. Smaller projects in mobile tend to make sense."
Would you play this new POGO based Warcraft game? What are your thoughts on World Of Warcraft's mobile games? Sound off in the comments below!
Watch more: Andrew W.K.'s Video Game Party