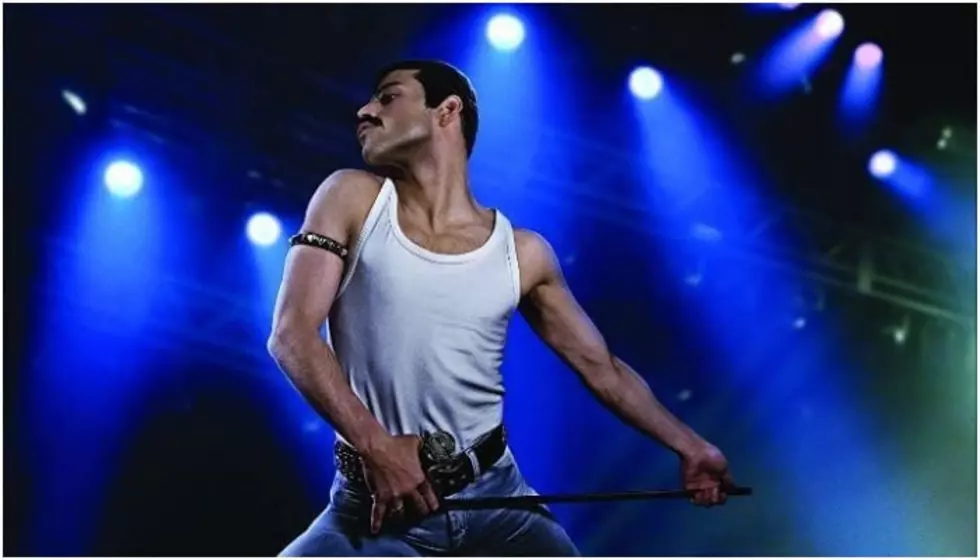 'Bohemian Rhapsody' airs in China with LGBT content censored
[Photo by: Fox Film Corporation]
Bohemian Rhapsody has premiered in China, and censors has scrapped more than two minutes of LGBT content in the film.
The Queen biopic hit the Chinese movie market, which is the second-largest in the world, on Friday. However, many scenes were scrapped from the film.  
Those scenes include a scene of two men kissing, the word "gay" and a clip of Freddie Mercury (Rami Malek) dressed in women's clothing.
Also, a close-up of a male crotch, a scene where Mercury is confronted about his sexuality and a part where Mercury gropes his future partner were removed.
In 2016, China banned the portrayal of "abnormal sexual behavior," which includes LGBT relationships, in TV and online shows. Homosexuality is not illegal in China and in 2001 it was removed from the official list of mental disorders.
It was a shock when it was announced the film would be hitting Chinese theaters. This was due to the country's repressive stance on LGBT content. The amount of censored content was not clear, but it was reported that "at least one minute of cuts would be made to the film."
Additionally, the film celebrated a huge night at the Oscars, taking home four out of the five awards. The Oscars were aired on two sites in China. However, one streaming station censored parts of Malek's acceptance speech, causing major backlash.
Malek won the award for Best Actor in a Leading Role for his portrayal of Mercury.  He thanked Queen and said he is "forever in [their] debt" for allowing him to play Mercury.
"We made a film about a gay man, an immigrant who lived his life just unapologetically himself," Malek said about Mercury.
You can watch Malek's speech below.
Mango TV, one of China's most popular channels, substituted "special group" for "gay man" in the translated subtitles.
And this isn't the first time the station has come under fire. Last year, Mango TV received intense criticism for refusing to air an Irish music video showing male dancers holding hands. They also reportedly blurred out rainbow flags.
However, the country's ban and restriction on what they deem as "sensitive content" has proven to be inconsistent.
Disney's live-action Beauty and the Beast was allowed to run uncut and uncensored in cinemas in 2017, despite the widely discussed "gay moment" between LeFou and Gaston.
In other news, it's been reported that a Bohemian Rhapsody sequel might actually happen.
In case you haven't seen the film, you can watch the trailer below.
What do you think about the censored scenes in Bohemian Rhapsody in China? Sound off in the comments below!
[envira-gallery id="199143"]