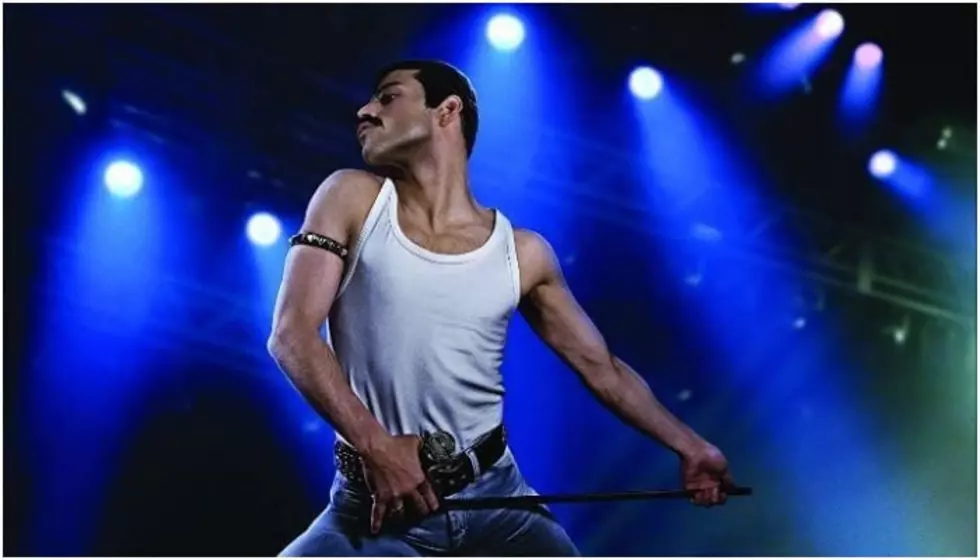 'Bohemian Rhapsody' is officially the highest-grossing music biopic of all time
[Photo by: Fox Film Corporation]
The Queen biopic Bohemian Rhapsody reached major numbers when it debuted in theaters back in November, and it appears that the film has just hit another milestone.
In a new report from Deadline Hollywood, the Rami Malek-lead film has officially grossed over $600 million worldwide, which means Bohemian Rhapsody is the highest grossing music biopic of all time.
As Deadline notes, not only has the film beat out previous music biopic record holder, Straight Outta Compton, the film also has earned nominations for two Golden Globes and two SAG Awards this past week alone.
Of course, the news of the film's success doesn't come as too much of a surprise.
The Queen biopic, which chronicles the legendary rock band from 1970 to their performance at Live Aid in 1985, reached massive numbers when it made its big screen debut. As previously reported, the film broke records when it became the second highest grossing music biopic in history upon its successful opening weekend.
While the film has had quite the success in the box office, that doesn't mean the production for the Queen biopic was easy.
As previously mentioned, the film has had its fair share of hardships in the production process, most notably with previous Bohemian Rhapsody director Bryan Singer being replaced with Dexter Fletcher. 
Singer reportedly became violent on set, even going as far as "throwing an object" at Malek, as well as not being present to shoot. After his departure, Singer was also accused of having sexual relations with a minor.
Following Singer's release from the film, Dexter Fletcher then took on the project and moved the release date of the film to Nov. 2, which was over a month ahead of its original Dec. 25 release.
What did you think of Bohemian Rhapsody? Let us know your thoughts by sounding off in the comments below.
See more: Pop-punk shows we wish we could have attended
[envira-gallery id="194483"]