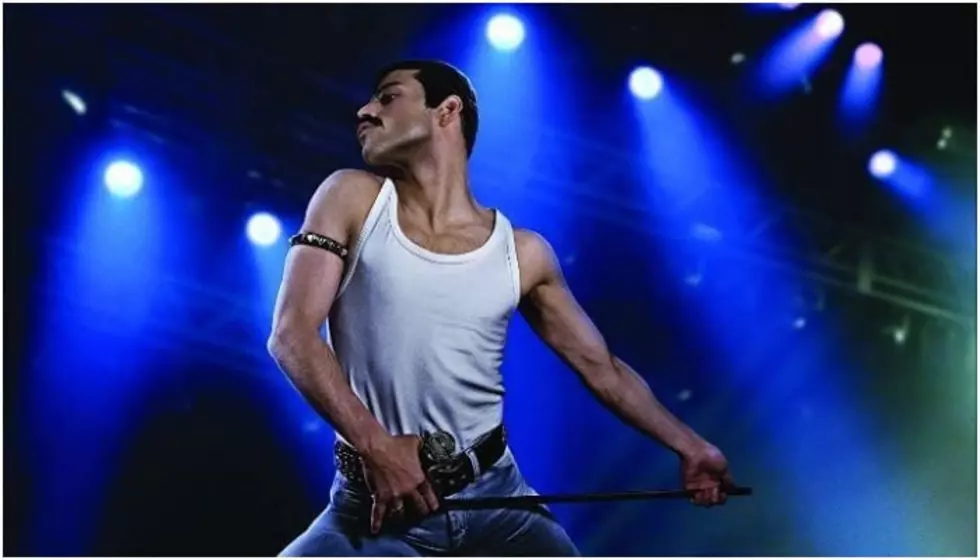 Video compares 'Bohemian Rhapsody' scene to the real thing
[Photo by: Fox Film Corporation]
A viral video has surfaced comparing Rami Malek's spot-on acting to Freddie Mercury's legendary dance moves during his Live Aids performance in 1985. The video plays the two clips side by side so fans can get a good look at the coordination in this Bohemian Rhapsody scene.
Recently, a Twitter user shared a video to the social media site comparing the two moments.
In a story with Billboard, Malek's choreographer, Polly Bennett, went on to break-down exactly what the actor had to do to get the performance right. Bennett says that Malek had to get inside the head of Freddie Mercury and deeply understand the singer's insecurities, athletic background and physical awareness.
"He (Mercury) enjoys the flamboyance and the curly hands of Marlene Dietrich and Liza Minnelli," Bennet says. "He loves the head turns and little kicks. And sometimes, those kicks are really practical — he seems to be stepping over microphone leads, but he turns them into a move. There's a certain awareness of physical gesture that he is emanating."
Check out the awe-inspiring video below.
Obviously, fans are giving credit where credit is due, calling the performance "Oscar-worthy" and "brilliant."
Additionally, you can check out the trailer for the Queen bipic below.
Was your mind completely blown by this cinematic performance in Bohemian Rhapsody? Sound off in the comments below.