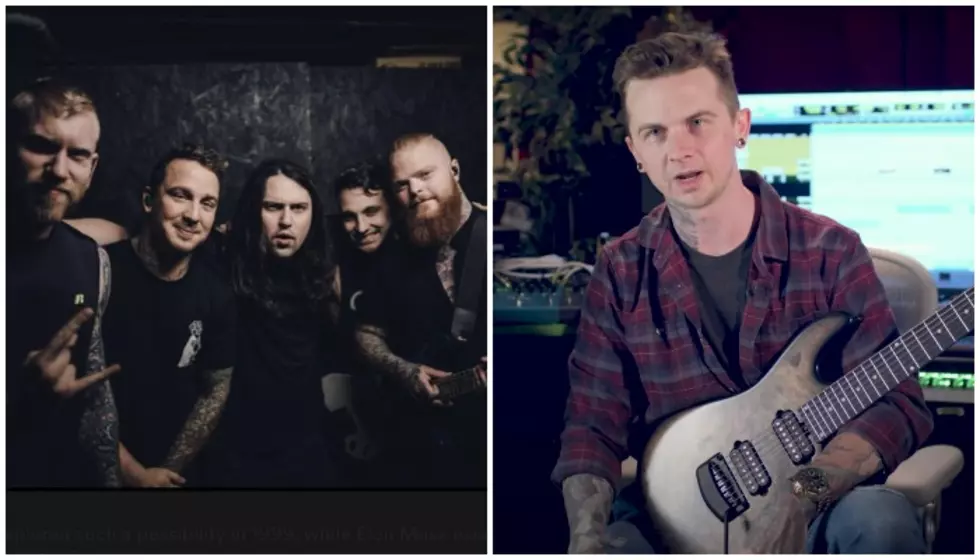 Born Of Osiris settled a 9-year royalty debt with guitarist Jason Richardson
[Photos by: Born Of Osiris/Spotify, Jason Richardson/YouTube/Guitar Center]
It seems that Born Of Osiris and their former guitarist Jason Richardson have reached a settlement. The issue is question was brought up earlier this year in some very public Twitter beef. Richardson alleged that he was still owed royalties for his work on Born Of Osiris' beloved 2011 record The Discovery. 
Now, in a new tweet, it seems Sumerian Records has paid Richardson whatever amount he was owed. 
The Discovery was the only Born Of Osiris record that Richardson participated on. He then parted ways with BOO in what was a very public bashing of his former bandmates. 
Richardson joined Chelsea Grin shortly thereafter in 2012. After the tragic death of All That Remains guitarist Oli Herbert, Richardson was asked to join them as well. 
In January, a fan hinted that Richardson and Born Of Osiris should reunite and make The Discovery 2. It was an idea that he shot down very quickly saying, "Pass. I'm still owed a decade of royalties from the 1st one."
Born Of Osiris then blocked Richardson on Twitter. He screenshotted it and posted the cry-laughing emoji. 
Now, it seems that Richardson was paid by Sumerian Records whatever sum he was owed. A new post shows Richardson explaining how it took nearly a decade and plenty of legal action to get what he was owed. 
Soooooo lol after 9+ years, 2 lawyers and a few hundred emails I've finally received my outstanding royalty debt from @SumerianRecords for my work on the Born of Osiris album 'The Discovery'
This is a rough situation to know who is telling the truth and to what extent. We just hope the best outcome occurred and that Richardson and Born Of Osiris are both happy with the events. 
Tell us your thoughts on these events in the comments below. 
[envira-gallery id="197607"]