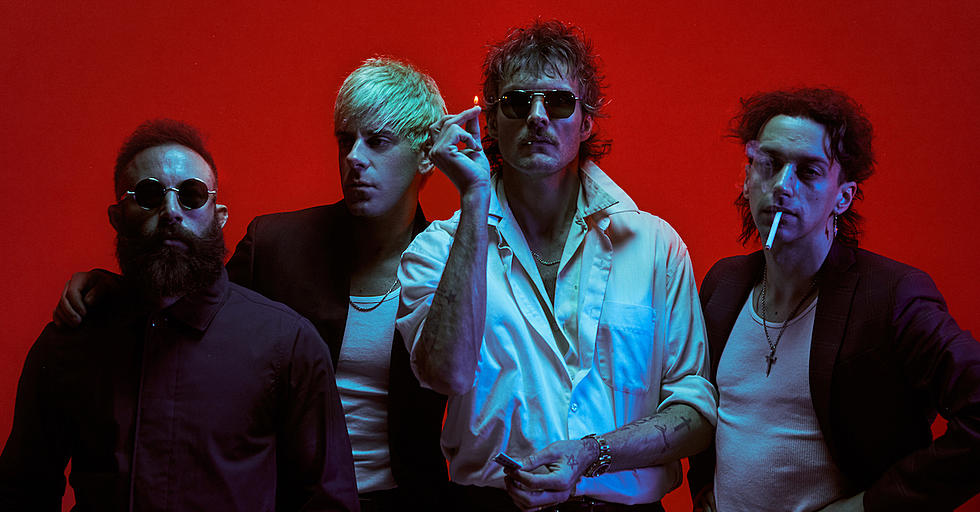 Hear Boys Like Girls' first song after an 11-year hiatus, "Blood and Sugar"
[Photo by Matty Vogel]
Boys Like Girls are back, baby.
Today, the pop-punk band dropped their first song since 2012, "Blood and Sugar" (out on Fearless Records/Concord). It's a welcomed return from the Boston-bred group, and as indulgent as its lyrics about an intoxicating, if unfulfilling relationship, are — featuring hyped up percussion, guitars, and production resonant of '80s glam rock.
Read more: Every All-American Rejects album ranked: From worst to best
In a press release, vocalist Martin Johnson said the song is about "an empty calorie
relationship that's so delicious you don't care" and are "willing to deal with the crash." He said, "I think everyone has an infatuation with something bad for them. Cigarettes.
Sports gambling. Porn. Internet validation. Pills that change the way you feel. Buying too
many shoes. I know I spend a lot of time trying to fill the empty hole where drugs used to be. I
spend most of the time trying to fill that hole with 'perfection.' But in the end ... nobody's
perfect. Hey. we're only blood and sugar, right?"
It's not all we'll be hearing from the pop-rock foursome either. Boys Like Girls have confirmed that they're working on new music, with more updates — including announcements of a tour — coming soon.
In the meantime, you can listen to "Blood and Sugar" below.