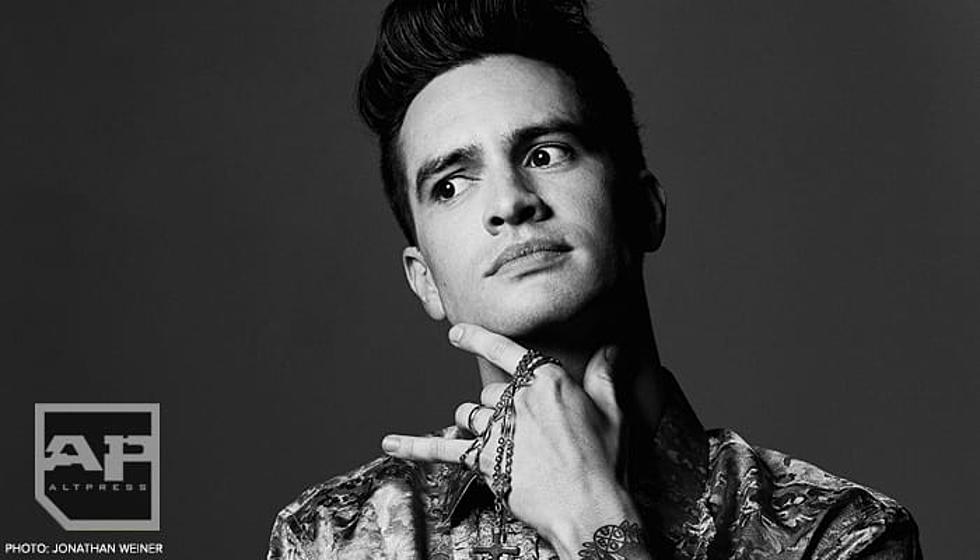 Brendon Urie shares metal track clip he created while "stoned and drunk"
[Photo by: Jonathan Weiner]
Back in December, Panic! At The Disco vocalist Brendon Urie teased future plans to start a metal project. He also discussed how his future plans for the band involved incorporating various other genres as well.
Now, it looks like Urie is trying his hand at metal music, giving fans a taste of his work during a recent Twitch stream.
Check out Urie's metal song below!
At the end of last year, Urie revealed to Rock Sound how he wanted to push the envelope with Panic! by exploring other genres.
"I always feel as though I need to be more diverse," Urie says. "Yes, all of the Panic! albums do sound different and have their own vibe, their own aesthetic and imagery, but I still feel like I can do more."
At the time, he also shared how he had given an old Panic! song a metal twist.
"I want to do a metal project in particular," Urie said. "I actually just played something for my bandmates recently — We have an old song called 'The Calendar' and I made a metal version of it from years back. It's like 90 seconds long and is really fun. Who knows, I might even put that out on SoundCloud on a whim sometime soon!"
Now, during a Twitch stream, Urie shared a metal song he had written an recorded. When one fan brought up how the vocalist had mentioned he wouldn't be doing any work for the rest of the year, Urie replied:
"Dude, that's not work. That's literally me, stoned and drunk in my room, sitting in this chair and just being like 'oh, let's just grab a guitar real quick.'"
You can listen to the teaser Brendon Urie created below!
Would you like to see Panic! At The Disco release a metal track? Sound off in the comments below!
[envira-gallery id="194948"]