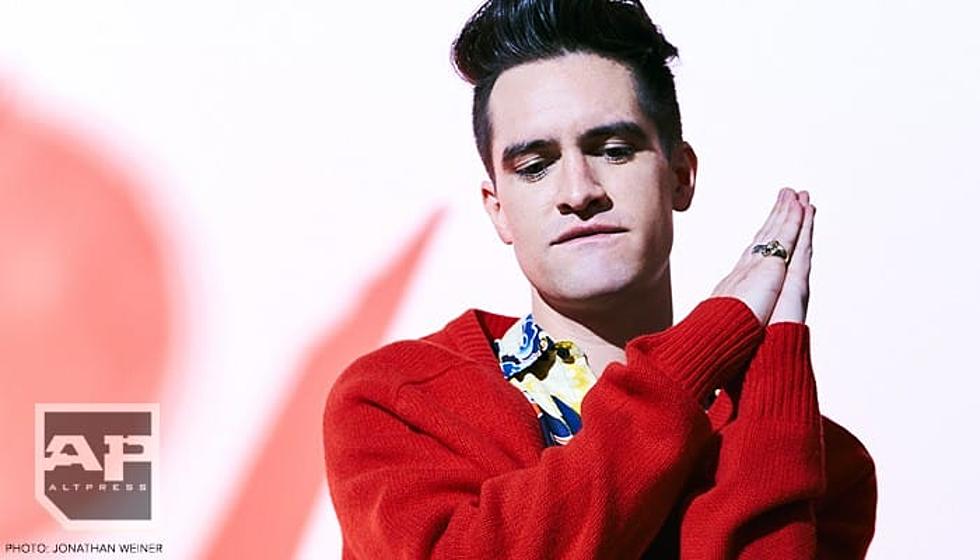 Brendon Urie reveals how he prepped for first Panic! At The Disco demo
[Photo by: Jonathan Weiner]
Panic! At The Disco vocalist Brendon Urie has opened up about the band's first demo during his Twitch stream a few short days ago.
You can watch a clip of the discussion below.
Following the conclusion of P!ATD's massive Pray For The Wicked tour, Urie has been frequenting his Twitch account with live streams for fans to enjoy.
During the streams, he often answers fan questions and discusses his musical endeavors.
Recently, Urie opened up about the very first Panic! At The Disco demo during his July 26 stream.
"You know he first Panic! demo that we recorded called 'Time To Dance' was recorded after I had chugged, like, a twelve-pack of Bawls energy drink," Urie explains.
The clip surfaced on Reddit and also on YouTube. You can watch it below.
And just in case you need a refresher, you can listen to the Panic! At The Disco track, "Time To Dance" below!
More on Panic! At The Disco
Earlier this month, we learned that after a record-setting run at the number one spot of Billboard's Hot Rock Songs chart, "High Hopes" was dethroned by another jam from the same album.
"Hey Look Ma, I Made It," was the new number-one entry on the list, unseating "High Hopes" following a 34-week stint at the top.
Urie and company also join twenty one pilots and Imagine Dragons as the only artists to replace their own songs at number one.
Despite it's fall to number two, "High Hopes"  boasted the longest hold on the number one Adult Pop Songs chart spot, sitting on top for 17 weeks.
What do you think of "Time To Dance" being the band's first demo? Are you surprised Brendon Urie chugged a twelve-pack of energy drinks beforehand? Sound off in the comments below!
[envira-gallery id="199143"]