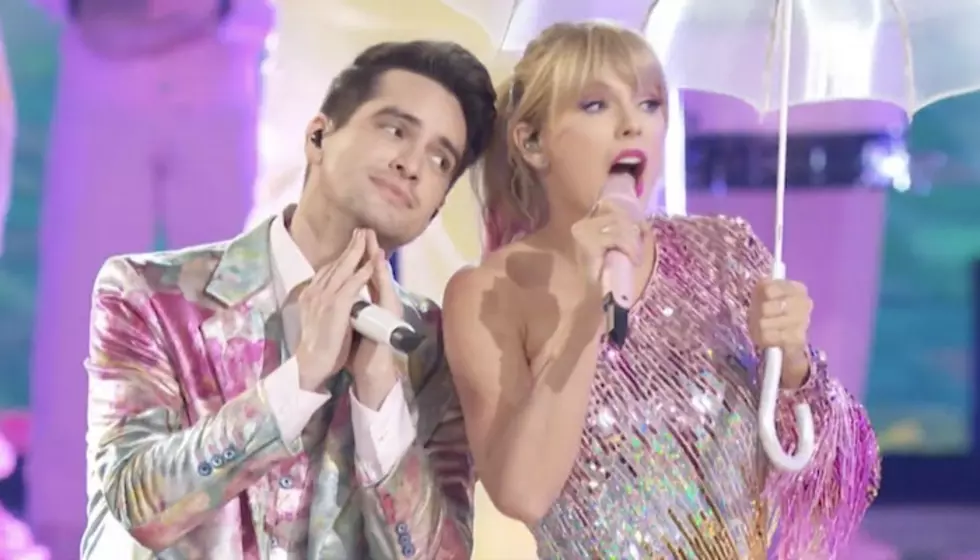 Brendon Urie, Taylor Swift to perform on 'The Voice' finale
[Photo via YouTube/NBC]
It looks like Brendon Urie and Taylor Swift will share the stage once again, this time to perform their collab track "Me!" on the finale of NBC's The Voice.
We can't wait to watch these two grace the stage together again!
Panic! At The Disco
The Jonas Brothers are also slated to perform during the show's finale.
Urie and Swift recently debuted a live performance of the track at the Billboard Music Awards with a full marching band on stage.
Urie made his grand entrance on the stage by flying in on an umbrella. He sported a pastel-silk suit and some hot pink boots that matched Swift's sparkly get up perfectly.
You can see a clip of the performance below.
We can't wait to see another live performance of this incredible track!
Urie is no stranger to performing on the show's finale. Last year he performed a medley of "Hey Look Ma, I Made It" and "High Hopes" during The Voice's final episode.
Check out video of that performance below!
The season finale of The Voice is set to air May 21 but in the meantime, you can watch the official music video for the track to hold you over.
Are you excited to watch Urie and Swift perform on NBC's The Voice finale? Sound off in the comments below!
[envira-gallery id="186695"]