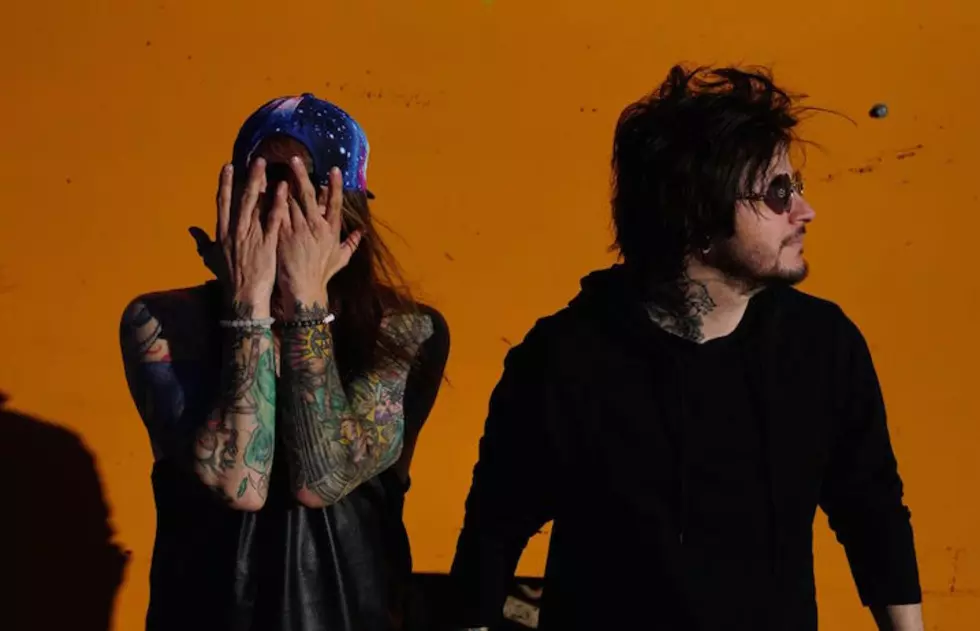 BrokeNCYDE return to remind us the world is still a terrible place
Sorry to ruin your dinner plans, but BrokenCYDE—the villified crunkcore outfit who make Tyga's "Rack City" sound like a previously unheard Mozart composition—have returned. Their fifth album 0 To BrokenCYDE is slated for release June 22 by Cleopatra Records.
READ MORE: BrokenCYDE have launched a $30,000 crowdfunding campaign for a new album.
Unlike most bad news, the press release announcing this deathblow to intelligence was not issued on White House stationery, but did reveal that, on 0 To BrokenCYDE, "the guys are revisiting their earlier sound that fans fell in love with while keeping it fresh by pushing boundaries and buttons with contemporary influences. BrokenCYDE is BACK!" We like to remember the Alberquerque dudes as the band that once caused Senses Fail's Buddy Nielsen to quip onstage, "Yo' mama's so fat, she listens to BrokenCYDE." Or maybe as the band who dropped some n-bombs on some tracks enraging members of Fall Out Boy over 10 years ago. Or maybe how they're the band that can't take criticsm from another band.
At one crucial point on the album, "D@ Good," founding members Mikl-Shea and Se7en are joined by Soundcloud rap sorcerer Lil Aaron. No, we don't know how much he got paid. Still, you can preorder 0 To BrokenCYDE right here or give yourself a lobotomy with a Day-Glo highlight pen. We're leaving for Staples now if you want us to get you one. Or see if you recognize anyone from your group therapy meetings in the video for the title track below.