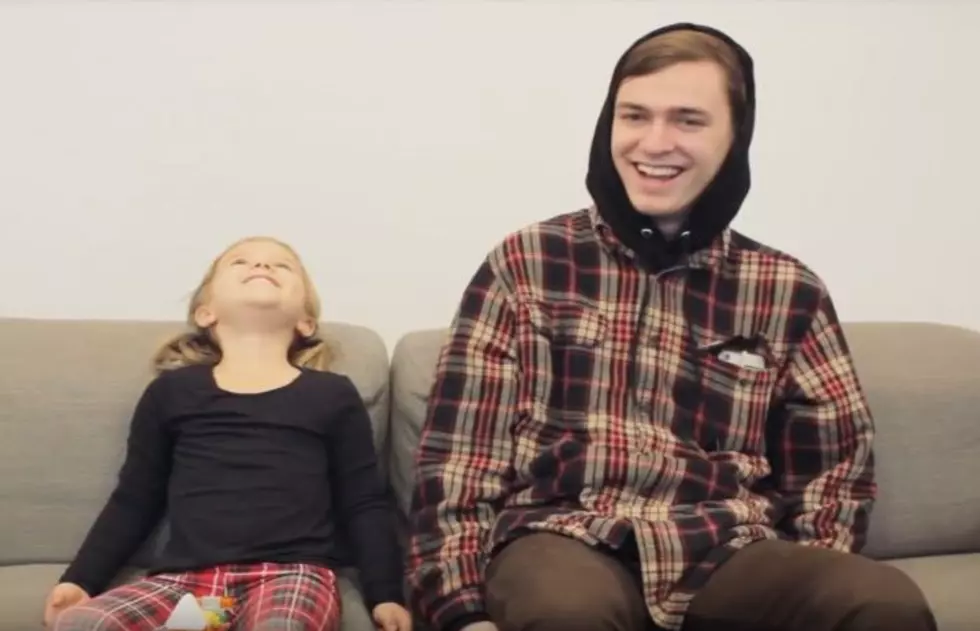 5-year-old interviews Knocked Loose's Bryan Garris, it's as incredible as it sounds
[Photo by: YouTube/Pure Noise Records]
Thanks to 5-year-old June, we get a deeper look into a few of Knocked Loose vocalist Bryan Garris' favorite things.
Read more: Warped Tour announces another special guest appearance
June really gets to the core of Garris in this recent interview. We now know his favorite band is Matchbox Twenty (which June laughs at him for), and her favorite is the band from Mario. His favorite candy? White chocolate Reese's. June's is a good old-fashioned lollipop. His favorite pizza is from Little Caesars, and while June just can't handle this news, they can agree that they both love cheese and pepperoni on their pizzas. 
Watch the full interview above. Who do you agree with more? June or Garris? Comment below and let us know!