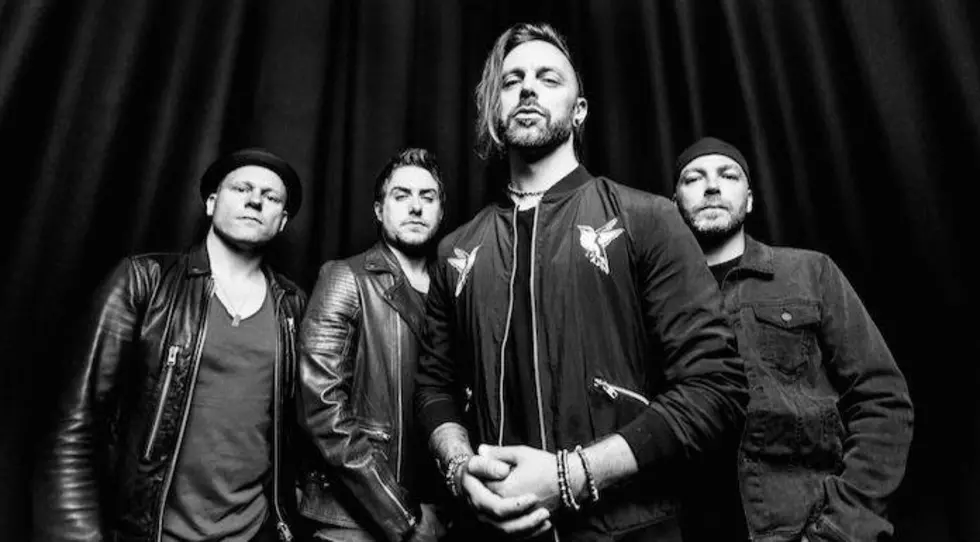 Bullet For My Valentine drummer turned down a spot in Ghost for current gig
Welsh metallers Bullet For My Valentine are preparing to unleash their brand new album, Gravity, to the world June 29. This will be their first offering minus co-founder and original drummer Michael "Moose" Thomas, with touring musician Jason Bowld taking his place as full-time member.
We sat down with frontman Matt Tuck and Bowld at Download Festival in the U.K. to talk about how this musical partnership came to be.
"This is the first record I'm on with the band," Bowld says. "At the end of 2016, I got asked to join another band, which I didn't want to do—a band called Ghost. It just didn't feel right."
Tuck quickly scoops something off the floor and hands it to him. "Sorry, Jase, I think you dropped that name there!"
"Bullet came along that same week," he says, laughing. "I started playing with the band in 2010 as a session drummer, filled in and didn't think anything else after that. Then Matt called me at the end of 2015. A week turned into a month, a month turned into three months and here I am. It feels like a natural progression. Shit happens in bands all the time, and you just have to move on with it. I'm the new drummer and loving it, quite frankly."
"Jason has brought energy, passion, creativity and bags full of positivity," Tuck says. "You can throw anything at him and he'll do it. His skill set is unlike any musician I've ever worked with. He's a world-class drummer."
Sounds like The Clergy's loss is BFMV's gain.
Preorder Gravity now.

Listen to Bullet For My Valentine's latest single, "Letting You Go," below.