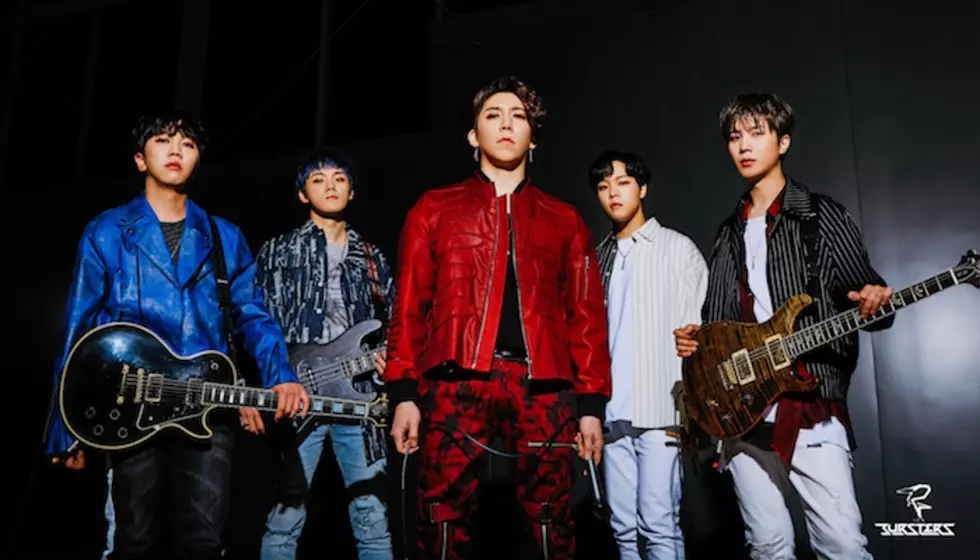 BURSTERS forge their own K-rock path with soaring new single "Colors"
[Photo via ©EVERMORE MUSIC]
If you're looking to expand your knowledge of rock worldwide, then consider BURSTERS. The five-piece South Korean band are bringing their own rules to the K-rock game, and they're teaming up with AltPress to exclusively debut their first single, "Colors," off forthcoming sophomore release, Once and for All.
BURSTERS—vocalist Daegun Roh, bassist Hwanhee Jo, drummer Taehee Jo and guitarists Junyong Ahn and Gyejin Lee—create music as a group, with each member having an equal level of participation in their songwriting. In 2014, the band competed on the televised Mnet talent show series Superstar K6 and placed sixth among all contestants making them the first band to rank on the show.
They officially debuted in 2015 with "Lost Child," immediately setting themselves apart from mainstream K-rock bands with clear alternative-rock and metalcore influences. The band continue to evolve as they sidestep conventional routes to widespread success, leading up to the release of "Colors."
"[This song] is all about how everyone has a different color," the group explain. "But to admit that and respect that about each other will lead to a greater world ahead."
Soaring vocals carry the listener through an earnest anthem of togetherness that's built for a live performance highlighting audience participation. Fans of You Me At Six and Thirty Seconds To Mars will feel right at home surrounded by foot-stomping melodies and swirling guitar riffs that make the listener feel like they're a part of something bigger than their own world.
"It's also about how the five of us in the band are all so different, with each member having his own individual musicality," BURSTERS continue. "These all come together harmoniously and create the color of 'us,' and this color keeps on being created and recreated. So, in a way, it's also an autobiographical song about us [as] BURSTERS."
After the release of Once and for All, BURSTERS plan to tour both the U.S. and Europe in 2020. Check out the new track below, and keep up with BURSTERS here.
UPDATE: FEB. 21, 2020, 3:45 P.M. ET
Bursters have since released a music video for the track, which you can see below.