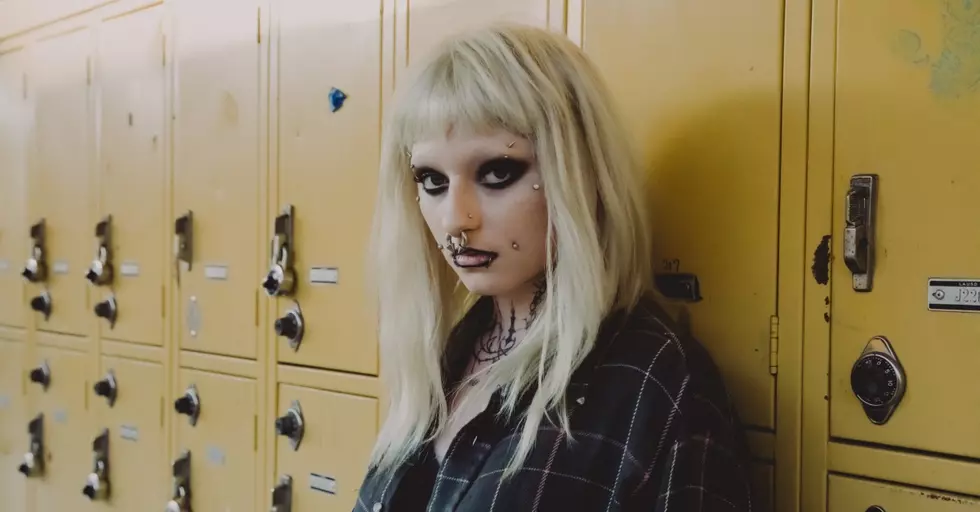 carolesdaughter's "Target Practice" is everything she wishes she'd said to bullies
carolesdaughter has released the new single "Target Practice." The track is the first taste of what's to come for the artist this year.
The song's music video is heavily inspired by late '90s/early 2000s films and television series, such as Buffy The Vampire Slayer and Veronica Mars. The visual shows carolesdaughter, aka Thea Taylor, as an outcast. She's trapped in a nightmare of her peers' making until she can discover her own power.
"Target Practice" and the accompanying video is like a mini biopic for Taylor. The artist attended five different high schools, where she was bullied and ostracised, before eventually dropping out.
Around the same time, she started doing drugs and took multiple trips to rehab. She explained how the phase of her life changed her in a press release. "The last time I went to rehab, I was there for six months, and I had a guitar," she says. "I wrote prolifically all the time. It clicked, 'This is what I was meant to do.' I told myself I would record and release music when I got home."
Taylor turned the heartache from her high school experience into tenacious art. Taylor explains she wrote the track as an "anthem for misfits."
"My mom always told me if you got made fun of in school, it meant you were gonna do well in life — and this song is what I wish I could've said," she says.
Watch the music video for "Target Practice" below.