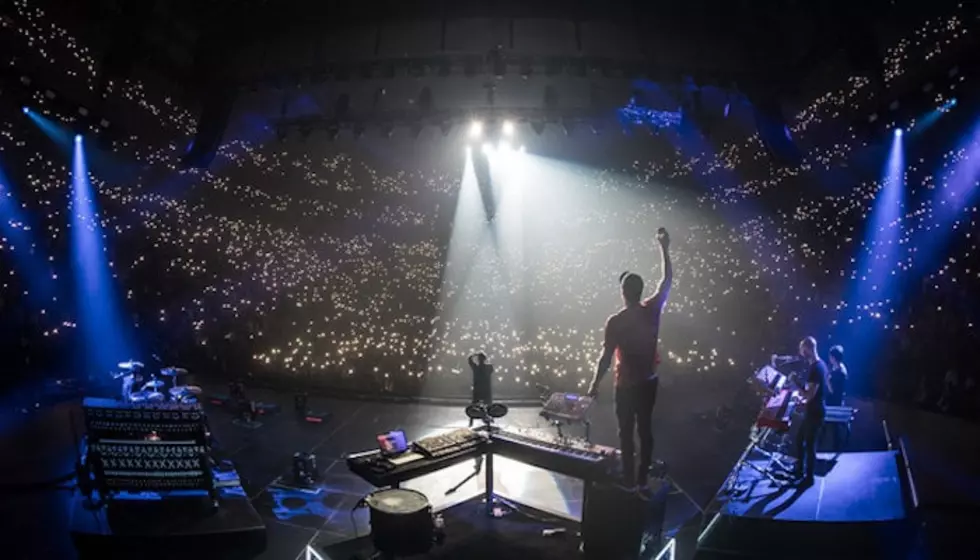 Here's why a recent Chainsmokers concert is under investigation
[Photo via Spotify]
Over the weekend, the Chainsmokers held a charity concert in New York. Now, the event is under investigation by the New York Department Of Health.
According to New York Governor Andrew Cuomo, various videos from the performance show health and safety violations pertaining to social distancing.
Due to the coronavirus pandemic, the crowd for the Chainsmokers charity concert in New York had to practice social distancing. To comply with these rules, the concert was held as a drive-in performance.
The concert took place on a large 100-acre lot with a giant stage for the Chainsmokers to perform on. Concertgoers bought tickets for a parking spot. During the performance, they were required to stay within the spot's perimeter. For the Saturday event, over 600 cars showed up with a crowd of over 3,000.
However, new videos from the concert show that those social distancing plans didn't happen as intended. Instead, many guests abandoned their cars to get closer to the stage. This resulted in a massive crowd that was not practicing social distancing.
Now, Cuomo is launching an investigation with the Department of Health over the violations that took place.
Dr. Howard Zucker, New York's health commissioner, also shares his disbelief in how the event was even able to take place.
"I am at a loss as to how the Town of Southampton could have issued a permit for such an event," he says. "How they believed it was legal and not an obvious public health threat."
Although various individuals didn't practice social distancing, other precautionary measures took place at the event. Guests had their temperatures checked prior to entry. As well, masks were given out to those who arrived without and hand sanitizer was widely available.
Some event ticket packages cost over $25,000. The perks included personal RVs to watch the show, meals to eat at the event and even a helicopter ride that flew attendees directly to the site. Profits from the event are benefitting various charities. No Kid Hungry, Southampton Fresh Air Home and the Children's Medical Fund of New York are just a few of the charities receiving donations from the performance.
The Chainsmokers have not released a statement regarding the event or the investigation.
What are your thoughts on the Chainsmokers' investigation? Let us know in the comments below.