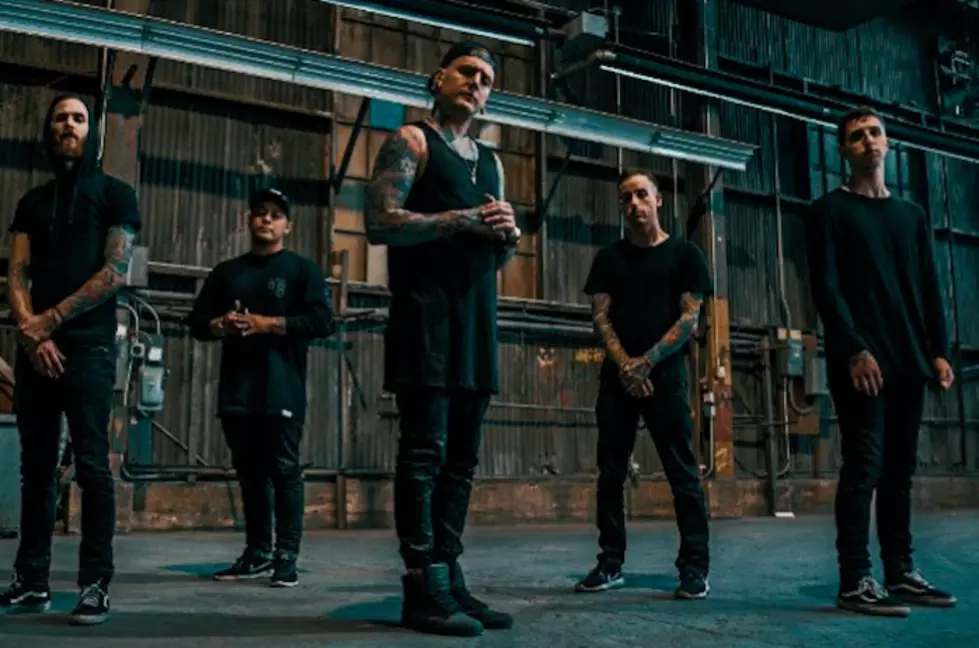 Like Moths To Flames to replace Chelsea Grin on tour with Motionless In White
Chelsea Grin are dropping off the second leg of Motionless In White's Graveyard Shift North American tour with Every Time I Die and Ice Nine Kills. The band shared a statement explaining frontman Alex Koehler "has been in declining health, and has been unable to surmount the rigors of being on the road."
Like Moths To Flames will be replacing Chelsea Grin on the tour.
Read more: Motionless In White announce North American headlining tour with ETID, Chelsea Grin, Ice Nine Kills
"We are entirely gutted to so suddenly inform you that we will need to drop off of the Motionless In White Graveyard Shift North American tour," Chelsea Grin wrote on Instagram. "When we consider the longevity of our band, this is the only choice."
The band explained Koehler "is currently under medical care, making good progress and improving daily."
"It is very important for you to know that we are taking our situation head-on," they continued. "We have a record that we are supremely confident and excited in (with the expert assistance of Drew Fulk and Joshua Travis), and are as committed as ever to furthering our music and the relationship we have with our supporters."
Read the statement in full below:
Motionless In White also announced Like Moths To Flames will be joining the tour starting Feb. 27 in Clive, Iowa. Check out the dates below.
Dates:
02/21 - San Diego, CA @ House of Blues*

02/22 - Anaheim, CA @ House of Blues*

02/23 - Tucson, AZ @ Rialto Theater*

02/24 - Albuquerque, NM @ Sunshine Theater*

02/25 - Ft. Collins, CO @ Aggie Theater*

02/27 - Clive, IA @ 7 Flags Event Center

02/28 - Milwaukee, WI @ The Rave

03/02 - Huntington, NY @ The Paramount

03/03 - Sayreville, NJ @ Starland Ballroom

03/04 -Providence, RI @ The Strand

03/06 - Portland, ME @ State Theater

03/07 - Clifton Park, NY @ Upstate Concert Hall

03/08 - London, ON @ London Music Hall

03/09 - Grand Rapids, MI @ 20 Monroe Live

03/10 - Columbus, OH @ Express Live

03/11 - Lexington, KY @ Manchester Music Hall

03/13 - Columbia, MO @ Blue Note

03/14 - Oklahoma City, OK @ Diamond Ballroom

03/15 - Lincoln, NE @ Bourbon

03/17 - Winnipeg, MB @ The Garrick Centre

03/19 - Edmonton, AB @ Union Hall

03/20 - Calgary, AB @ Palace Theatre

03/22 - Vancouver, BC @ Rickshaw Theatre

03/23 - Spokane, WA @ Knitting Factory

03/24 - Boise, ID @ Revolution

03/25 - Reno, NV @ Cargo
* No Like Moths To Flames
Watch more: Ghost of Motionless In White takes the $6.66 Makeup Challenge