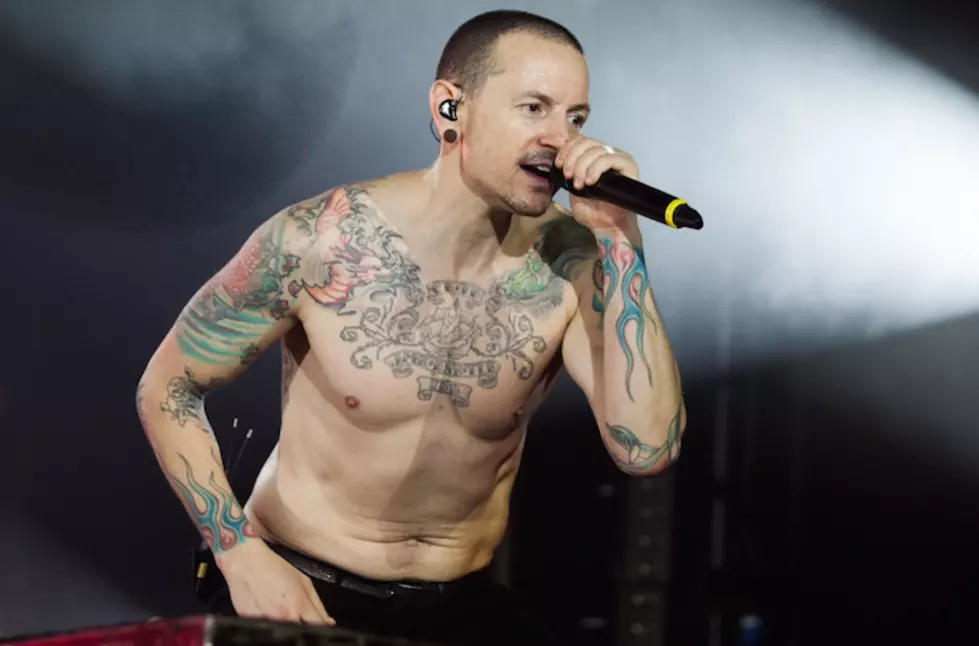 Friends and family honor Chester Bennington with private funeral service
Close friends and family members had their chance to say farewell to Linkin Park frontman Chester Bennington over the weekend in a special service in Palos Verdes, California. (via Loudwire)
"The service today was beautiful," friend and former Of Mice And Men frontman shared on Instagram.
Read more: Linkin Park release statement about Chester Bennington: "Our hearts are broken"
Friends and fellow musicians have shared more tributes in honor of Bennington and the influence he had throughout his musical career.
"The service today was beautiful. Thank you Linkin Park, thank you Chester. For everything ❤❤❤," Austin Carlile said in a touching tribute on Instagram.
The members of Julien-K, who performed with Bennington in Dead By Sunrise, also shared a heartfelt message in honor of their friend. "Chester we love you so much. Our thoughts, love, and prayers to Talinda, the kids, and the LP family. We love you….."
Last week, Bennington's wife shared a heartfelt tribute to her late husband:
"One week ago, I lost my soulmate and my children lost their hero-their Daddy. We had a fairytale life and now it has turned into some sick Shakespearean tragedy," she writes. "How do I move on? How do I pick up my shattered soul?"
Read her statement in full here.
Read more: TWLOHA founder Jamie Tworkowski responds to the death of Chester Bennington
A week after the tragic loss of Bennington, Mike Shinoda has shared an update and words of support for anyone else who might be struggling at this time.
"One week. Feels like forever. I'm here for a couple updates," Shinoda tweeted.
Following the news of Bennington's death, the band launched a special site dedicated to Chester, sharing memories and additional resources for those struggling with suicidal thoughts. 
Bennington has been in Linkin Park since 1999 and was part of the band's massively successful Hybrid Theory, released in 2000. He has been a part of the band's seven albums: 2003's Meteora, 2007's Minutes To Midnight, 2010's A Thousand Suns, 2012's Living Things, 2014's The Hunting Party and their most recent released, 2017's One More Light.
Our thoughts are with Bennington's family and friends at this time.
If you or someone you know is struggling with mental illness, there is help to be found.  Please consider these online resources and talk to your regular doctor about your symptoms:
MentalHealth.gov - Get Immediate Help

ImAlive - Online Crisis Network

International Association For Suicide Prevention - Resources

The Anxiety And Depression Association Of America

The National Alliance On Mental Illness

American Psychiatric Association - Finding Help

National Institute Of Mental Health

American Psychological Association - Psychologist locator