13 childhood Christmas movies you may have forgotten about
[Photos by: YouTube]
It's December, meaning it's time to watch Christmas movies all day long and avoid the outdoors at all costs. Everyone knows the big ones such as Elf, The Polar Express and Home Alone, but there are so many worthy holiday flicks you may have forgotten about.
This list will teleport you back in time and may stir up some old Christmas memories. Grab some popcorn and hot cocoa and see how many of these movies you remember.
1. Eloise At Christmastime (2003)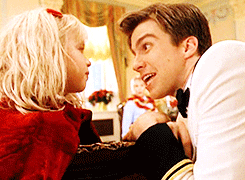 Eloise (Sofia Vassilieva) is living the high life at New York's Plaza Hotel with her nanny (Julie Andrews). If you remember this movie, you were totally jealous of this little girl's life, her spy skills and her cute-as-hell pug and turtle. She saves a wedding, Christmas and gets a big surprise at the end.
2. Grandma Got Run Over By A Reindeer (2000)
Good news! The famous song got its own Christmas special. Grandma Spankenheimer had a bit of a rough go and was mowed down by some reindeer on Christmas Eve. What happens throughout the course of the movie results in a very satisfying arrest. P.S.: This is the only movie where fruitcake actually looks edible.
3. Miracle On 34th Street (1994)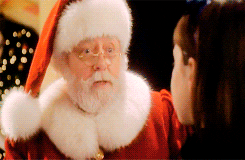 This movie remake is actually amazing and perfect for setting the holiday mood. A little girl has to prove that Santa really exists in a city full of skeptics, including her mother. This movie is sure to warm your cold heart, and it might even convince you to believe in Kris Kringle if only for the duration of the movie.
4. The Muppet Christmas Carol (1992)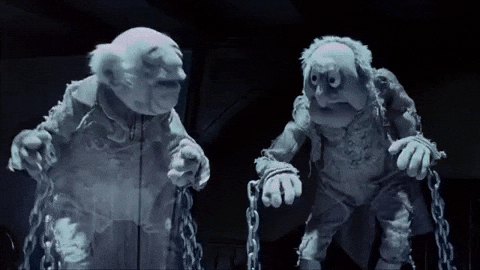 Charles Dickens walked so the Muppets could run with his Christmas classic A Christmas Carol. There's dozens of versions of the story, but this is the only one with Kermit, Miss Piggy and Gonzo. We would gladly get haunted by the Muppet ghosts of Christmas past, present and future.
5. Fred Claus (2007)
Saint Nick (Paul Giamatti) has an older brother named Fred (Vince Vaughn). As you may be able to guess, Fred lives in the shadow of his brother's international success, which has made him more than just bitter. After being forced to visit his famous brother in the North Pole, he ultimately makes necessary amends. This may not be a Christmas staple for a lot of people, but it's hilarious, heartwarming and worth a watch.
 6. Jack Frost (1998)
The iconic Michael Keaton plays an anthropomorphic snowman. That's all the information you need to remember.
7. Jingle All The Way (1996)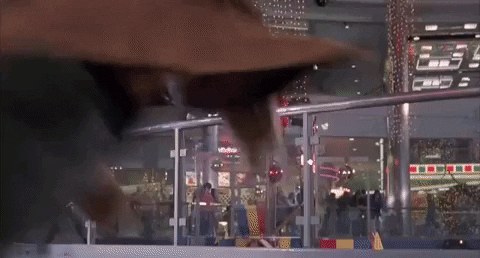 You know Arnold Schwarzenegger from Terminator, but do you remember him in this '90s film? Instead of being a robot, he's a mattress salesman who needs to right a lot of wrongs for his family. Don't worry, though: He still has his highly recognizable accent throughout the movie's entirety.