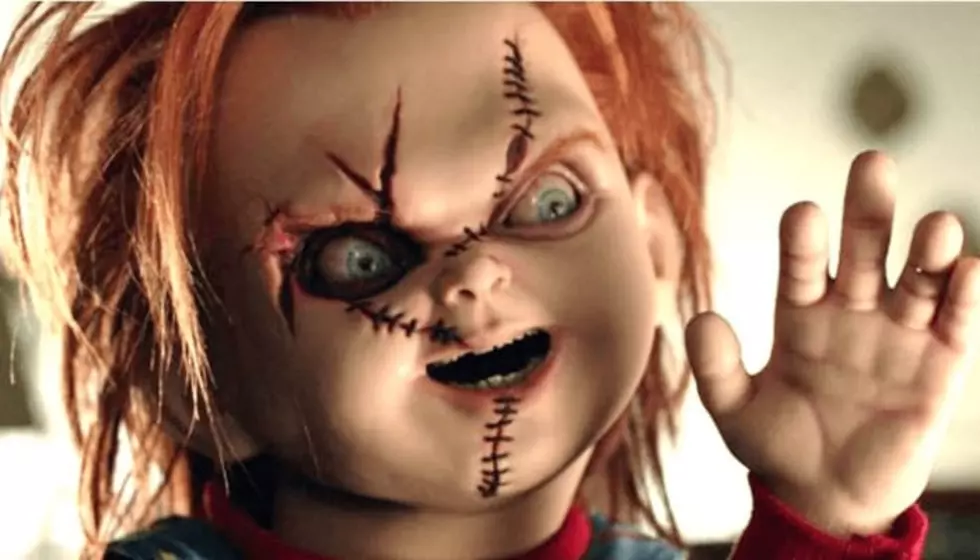 'Child's Play' franchise creator, producer team up for Chucky SyFy show
Everyone's favorite demonic doll, Chucky is headed to a small screen near you. That's right, the Child's Play character is getting his own television show on Syfy.
Last year, Chucky's first movie Child's Play received its own reboot. The franchise has experienced a series of do-overs since its original debut in 1988. However, unlike previous Child's Play films, Chucky was not a haunted serial killer doll but instead an artificial intelligence that's conceited into his character.
Now, according to Deadline, the doll is getting it's own show simply titled Chucky.
Chucky creator Don Mancini and producers David Kirschner and Nick Antosca will I be the brains behind the series.
"The character Don and David created has terrified audiences for over 30 years. The longevity and legacy of Chucky speaks to the creative storytelling and the loyal fans the film series has collected over the years," says Entertainment Networks President, Chris McCumber. "We are excited to once again partner with Nick and UCP on this new Syfy series, and are incredibly proud to bring Chucky to television for the first time with the original creators."
The show has been in the works for over a year, and Mancini says it's something he was excited to do. He will also be directing the first episode of the series.
"I've long wanted to bring Chucky to television and Syfy is the perfect network for us," he states. "The show will be a fresh take on the franchise, allowing us to explore Chucky's character with a depth that is uniquely afforded by the television series format, while staying true to the original vision that has terrorized audiences for over three decades now."
In the new series, a vintage Chucky doll is discovered at a yard sale. His town is soon turned upside down as various murders expose it's citizens' secrets.
Other characters from the franchise are supposed to make appearances, but those names have not been revealed.
The series will also tell the origin story of Chucky and how he became so evil.
Will you be tuning in to Chucky? Let us know in the comments down below!
[envira-gallery id="195048"]