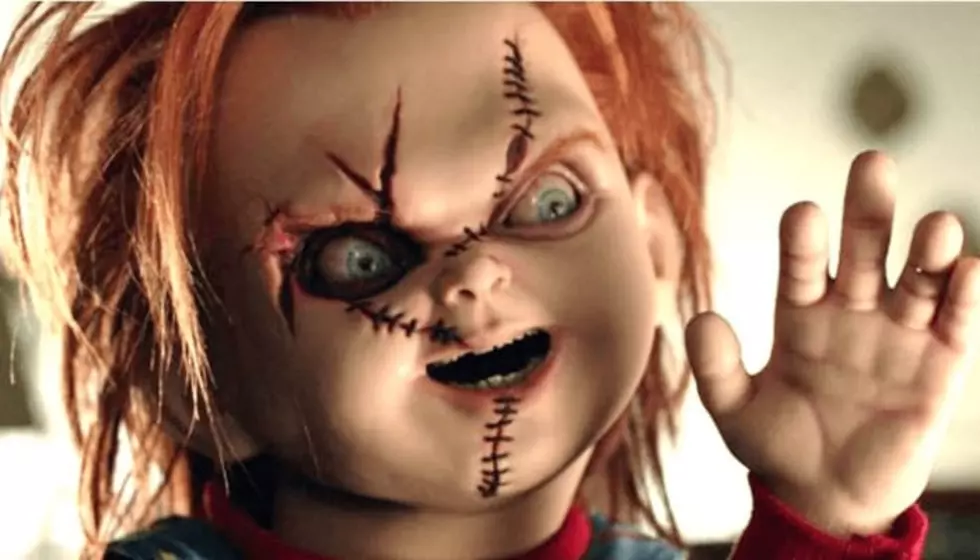 'Child's Play' elevator has us wanting to take the stairs
Today kicked off the first day of CinemaCon 2019 in Las Vegas, a global event with everything from premiere feature screenings to the world's largest cinema trade show. Taking place at Caesars Palace, it seems that the horror movie genre has gone above and beyond to make their presence known at the convention. There's one piece of "art" in particular promoting the upcoming Child's Play reboot that has us wanting to take the stairs.
Last month, we got our first look at the film, based on the 1988 slasher flick. The trailer shows a more high-tech Chucky doll that wrecks havoc. However, the trailer doesn't give a full view of the doll, leaving viewers begging to see what the new version will actually look like.
Now, we're given an even more terrifying tease of the forthcoming flick with an elevator promotion that's definitely going to give us nightmares.
Either way, we're going to take the stairs.
Mark Hamill voices Chucky in Child's Play
The reboot of Child's Play is set to hit theaters this summer, and it's been revealed that Chucky will be voiced by Mark Hamill in the film.
Hamill has been in many films, best known for his role as Luke Skywalker in Star Warsand the voice of Joker in the Batman animated series.
Hamill made the announcement for WonderCon in Anaheim with a video he later posted on Twitter.
Child's Play
What do you think of Chucky and this elevator promo? Sound off in the comments below!
[envira-gallery id="197607"]