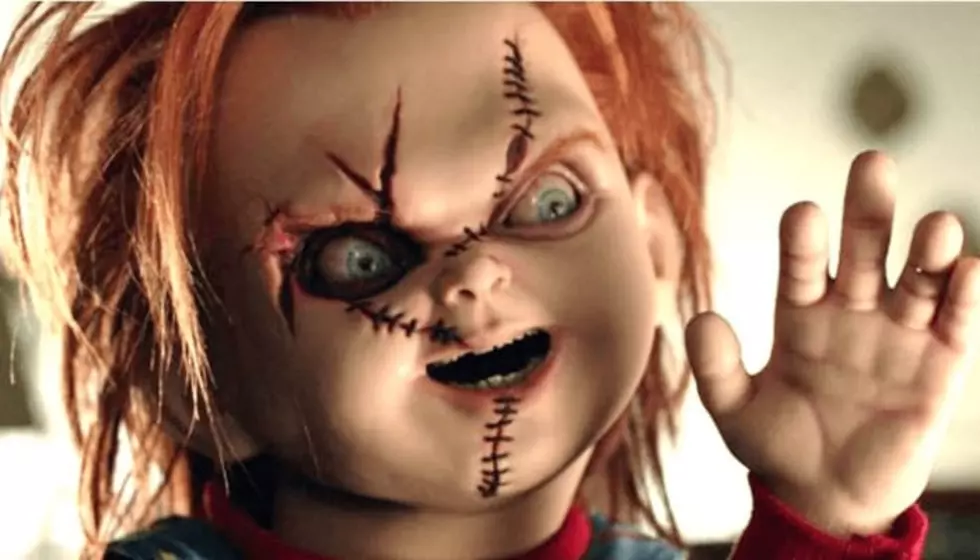 'Child's Play' shows Chucky's sinister side in new poster
Yesterday, we finally got our first look at Chucky in the upcoming Child's Play reboot.
Now, a new poster ahead of Friday's trailer reveals that Chucky is not playing around in this reboot.
The new poster shows someone sleeping in bed and Chucky's hand holding a knife hovering above them. You can check it out below.
As previously stated, the poster comes before a brand new trailer for the film is set to premiere.  Previous trailers have kept Chucky's appearance pretty vague before yesterday's big reveal. The most in-depth information we've got is that Mark Hamill will voice the doll. Now, we have a good look at him, but we'll still have to wait a few days to see him in action.
Last month, we got our first look at the film, based on the 1988 slasher flick. The trailer shows a more high-tech Chucky doll that wrecks havoc. However, the trailer doesn't give a full view of the doll, leaving viewers begging to see what the new version will actually look like.
It producers David Katzenberg and Seth Grahame-Smith are set to produce the movie. Lars Klevberg will direct the film and Tyler Burton Smith will write the script.
Aubrey Plaza (Parks And Recreation) and Gabriel Bateman (Lights Out) portray mother and son Karen and Andy Barclay respectively. Karen gives Andy a toy doll for his birthday and is unaware of its sinister nature.
To build even more suspense, the franchise launched of a cartoon-centric creepy toy website and blood-soaked holiday e-cards and wallpapers. There's been tons of buzz about the film, especially after the creator of the original film was upset about the reboot in general.
Also in other news about the film, we were recently given a terrifying tease of the flick with an elevator promotion that gave us nightmares.
Child's Play hits theaters June 21, and you can check out the first trailer below.
What do you think of the new Child's Play poster? Sound off in the comments below!
[envira-gallery id="199143"]