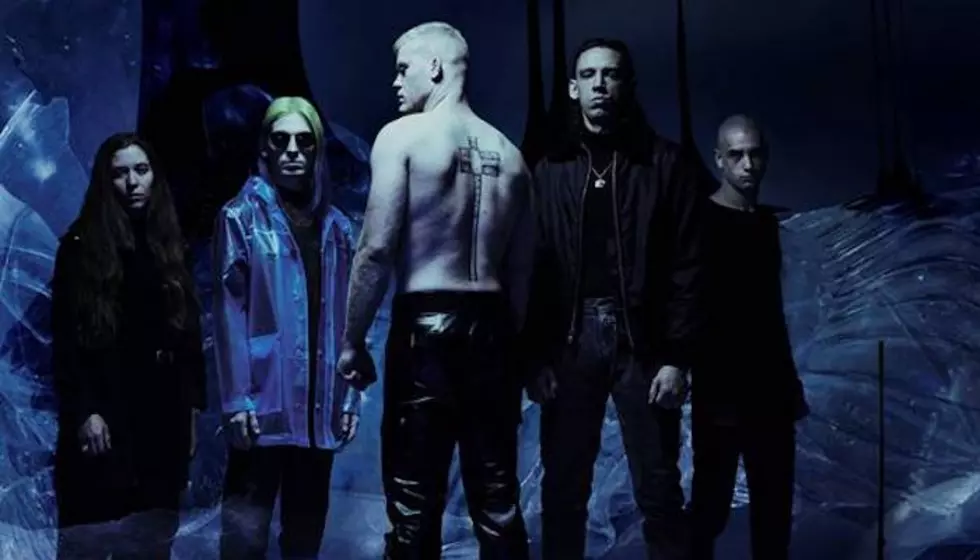 Code Orange reveal concert livestream, other artists may soon follow suit
With the massive wave of tour cancelations and event bans due to coronavirus, the music industry has been brought to a stand still. Well thankfully, some musicians won't let it happen. Code Orange is livestreaming their entire album release show at an empty venue and others, such as Anthony Green (Circa Survive, Saosin), Laura Jane Grace (Against Me!, the Devouring Mothers) and more are looking to break the monotony.
In some recent Twitter exchanges and announcements, musicians have been discussing streaming musical performances online via Twitch or other platforms to both put ours (and their) minds to rest and prevent from going stir-crazy. 
The past two days have seen a flurry of cancelations and event bans. On March 12, promoters Live Nation and AEG postponed all of their current and future tours due to coronavirus.
Washington, California and New York have all implemented public gathering regulations, restricting the number of people that can attend public events.
It started with overseas shows with the likes of Green Day, Marilyn Manson and BTS postponing their dates in Asia. But with the rapid influx of new coronavirus cases in the United States, many, if not all, currently touring bands' tours are postponed. Against Me!, KISS, Billie Eilish, Dance Gavin Dance, Circa Survive, and many, many more have all postponed.
A massive part of the world's economy has stopped. Without the entertainment industry able to function, entertainers and fans find themselves without much to do and utterly disappointed. But, necessity is the mother of invention and this pandemic might just provide the necessary push for more musicians to explore other outlets to showcase their creativity to fans. Those outlets include Twitch and other online streaming platforms. 
Brendon Urie and a number of other artists have live streams where they occasionally play some songs or some other things of the sort, but rarely has a full band performed or even one musician played a full acoustic concert over the internet. Sure, we've all seen some bands hold a live album release party and play a few songs online, but it is rare. 
Now, artists such as Code Orange, Green, Grace, Spanish Love Songs and gnash are capitalizing on the entertainment shutdown. 
Code Orange are perhaps pulling off the greatest feat to date with the technology. The heavy-metal unit is playing an entire show at an empty venue. The concert will be livestreamed on Twitch for all to see.
The original show was set to be Code Orange's album release party for their new record Underneath in their hometown of Pittsburgh. Due to coronavirus, the band issued a statement saying they were heartbroken that the show was canceled. But, they worked too hard for this and want to put on a show for them and the fans.
The show is called Last Ones Left: In Fear Of The End and will take place on Twitch, March 14 at 9 p.m EST/6 p.m PST. Viewers can donate if they want to support and will also have access to exclusive merchandise that the band planned to have at the show. Reward them for their hard work and find the stream here.
In a bunch of other Twitter threads and posts, parties have expressed interest in learning how to do this (first of all) and if fans would like it. An overwhelming number of fans would love it. In addition to Code Orange, gnash also recently announced a show taking place solely online. 
We'll start with Anthony Green. Green posted on March 12 that he was working on stuff and wanted to play shows on a "weekly basis."
Im working on setting something up to start playing online shows on a weekly basis. 
Green said that one of the best parts about this would be that he could entertain fans but not have to leave his children.
Looking into stuff now and it's very exciting. The idea that I could play and interact with people from all over from my home and not always have to leave my kids is like a miracle. Couldn't replace the feeling of being at a show but it's still pretty cool and new. 
Laura Jane Grace was approached by a fan who asked if they would be interested in streaming a practice session.
Spanish Love Songs might be getting in on the action after seeing Brandon Pagano's tweet regarding the situation.
i'm thinking of all my friends in the touring economy right now who have been riskily exposing themselves around the world and now have their work completely ripped out from underneath them. i'd consider looking into twitch or something maybe? keep your heads up.
For those interested, Gnash's show is today, March 13 at 6 p.m. PST/9 p.m. EST on Instagram Live.
We would love to see other musicians capitalize on this technology, not just for fans, but for them too.
Sadly, for sports fans, we can't watch an entire NBA game take place in someone's living room. Maybe a livestream of some pool basketball would suffice but, until then, we'll have to just wait.
Obviously nothing beats a live show, but given the circumstances, would you like to see musicians livestream performances more often? Are you tuning into Code Orange's show? Tell us in the comments below!
[envira-gallery id="194356"]