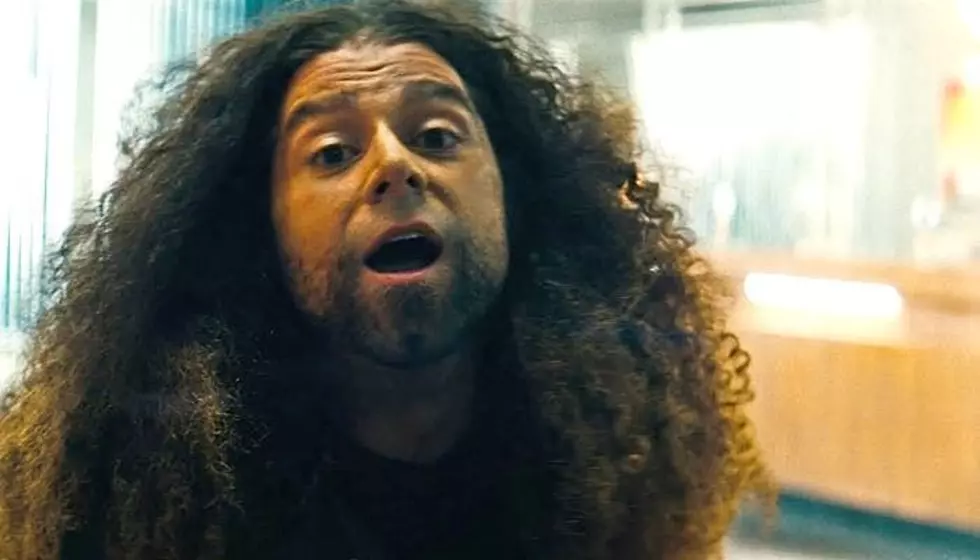 Did Coheed's Claudio Sanchez cut off all of his hair? – updated
[Screenshot via YouTube]
If there's anything Coheed And Cambria's Claudio Sanchez is known for besides his scene-reared prog outift's epic rock soundscapes, it's got to be the lustrously long mane he's upheld all these years. But Coheed fans are in for a shock seeing the musician's latest Instagram post showing Sanchez with a seemingly cropped new 'do.
The singer notes the "time for change has come" while sporting a ball cap and a very throwback Justin Bieber-ish coif in the dual-pic post that Sanchez says was inspired by the band's recent stop in Lawrence, Kansas. See the photo below.
"Now, let's hit the beach!" reads the frontman's caption. And it's appended with the hashtags #change #hair and #MOD, apparently signifying Sanchez's new beach-boy mood. But did the veteran Coheed leader really chop off his locks?
We doubt it, since the (possibly bewigged) musician rocked his signature hair at the show that night. Perhaps Sanchez is just trying out some new looks. What do you think of the singer's jokey, swooped hairdo? Sound off in the comments.
UPDATE - Wednesday, Nov. 7, at 3 p.m. EST:
The mystery deepens as Sanchez posts another photo of his hairdo Wednesday afternoon, sans apparent Bieber hair, yet sporting a more natural looking, still close-cropped undercut style. "Went and got my shit tightened up," he says of the new cut. "I look like a younger version of my grandfather." Is the singer's hair actually short now? Check it out:
UPDATE - Thursday, Nov. 8, at 12 p.m. EST:
Looks like Sanchez fooled us all! In Coheed's latest Instagram update, a live clip from Wednesday night's concert in St. Louis shows the musician hiding under a ball cap before he surprises everyone by letting his signature strands fly.
Coheed's new album The Unheavenly Creatures dropped last month, and it features the singles "Old Flames," "The Gutter" and "The Dark Sentencer." See the band's remaining 2018 tour dates after the music video for "Old Flames."
Dates:
11/09 – Madison, WI @ The Sylvee
11/10 – Fort Wayne, IN @ Piere's Entertainment Center
11/12 – Grand Rapids, MI @ The Intersection
11/13 – Louisville, KY @ The Mercury Ballroom
11/14 – Birmingham, AL @ Iron City Bham