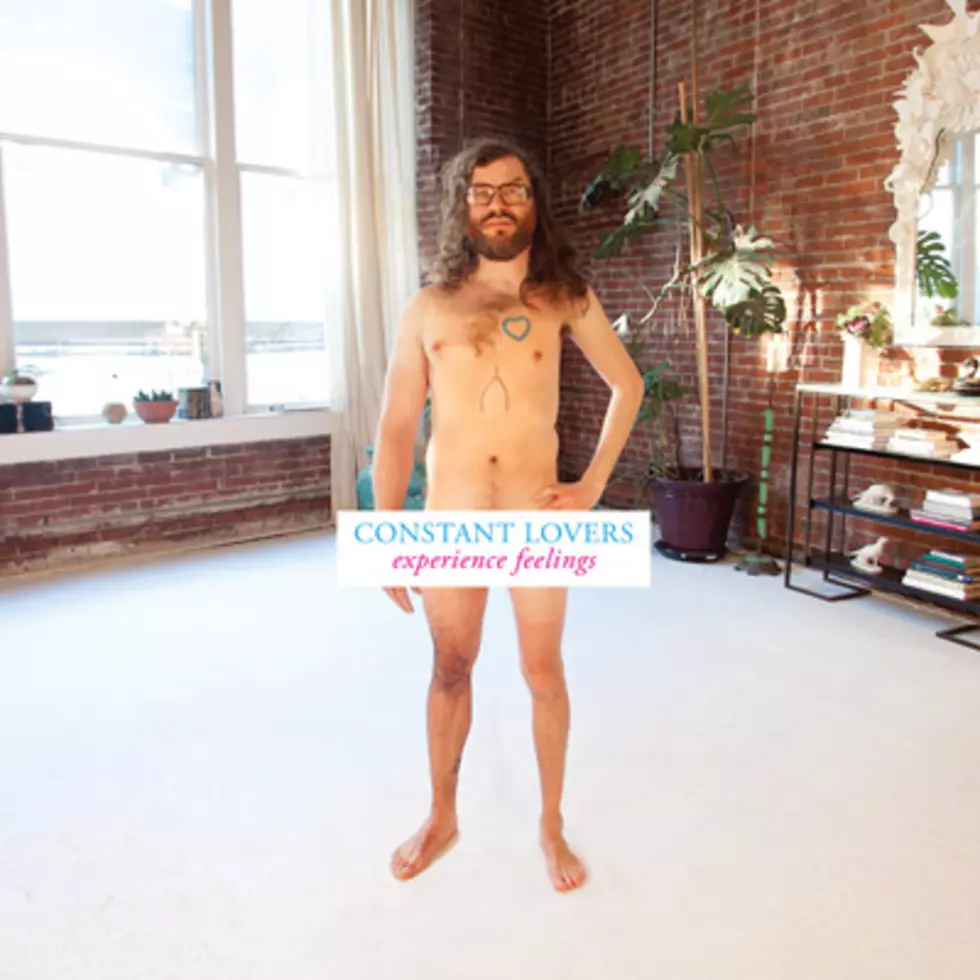 Constant Lovers – Experience Feelings
Constant Lovers
Experience Feelings
Constant Lovers cull members from metallic noise rockers Helms Alee/Harkonen and Triumph of Lethargy Skinned Alive To Death, and also include a member of singer/songwriter Damien Jurado's band. They start their Matt Bayles-produced sophomore full-length with an awesome, metallic, towering riff that drives opener "Mush Teeth" with a magnanimous force, with sassy vocals coming in that split the difference between predecessors like Arab On Radar's Eric Paul and the Jesus Lizard's David Yow. It's an excellent and unexpected meshing of styles, but Constant Lovers sort of betray their name by blowing their load at this point.
Perhaps that's when you notice the proudly hirsute man on the cover wearing nothing but a pair of spectacles, and also maybe their Sears Portrait Studio-esque promo picture that seems like it was shot by Tim and Eric. Thus, what follows "Mush Teeth" on Experience Feelings is an attempted sell at noisy grunge revival in the vein of Nirvana and Pissed Jeans usurped by overly goofy, ridiculous lyrical territory with bizarre--albeit likely parodic--cock-rock vibes flaring up every now and then.
The album also settles into a bit of a one-dimensional, mid-tempo mode, with more careful, interesting alterations strewn about (the moody minor-key moment in "14 Missed Calls" that surely unintentionally resembles a riff from Brand New's "Degausser") and plenty of spacey, dynamic guitars happening at least. Additionally, at a mere 33 minutes, Constant Lovers' potential cheekiness is forgiving, even when somewhat grating with the confounding, maybe-metaphorical cookie-craving urges of "Snickernoodle," weirdo fixation on a "tender morsel" during "Cry Me A River," and classic retro-rock sexualization during the Cream-y "Spread Your Wings" ("wings" in this case means "legs," and just in case that's not obvious enough, the band let you know it straight away).
Good To Die http://www.goodtodierecords.com