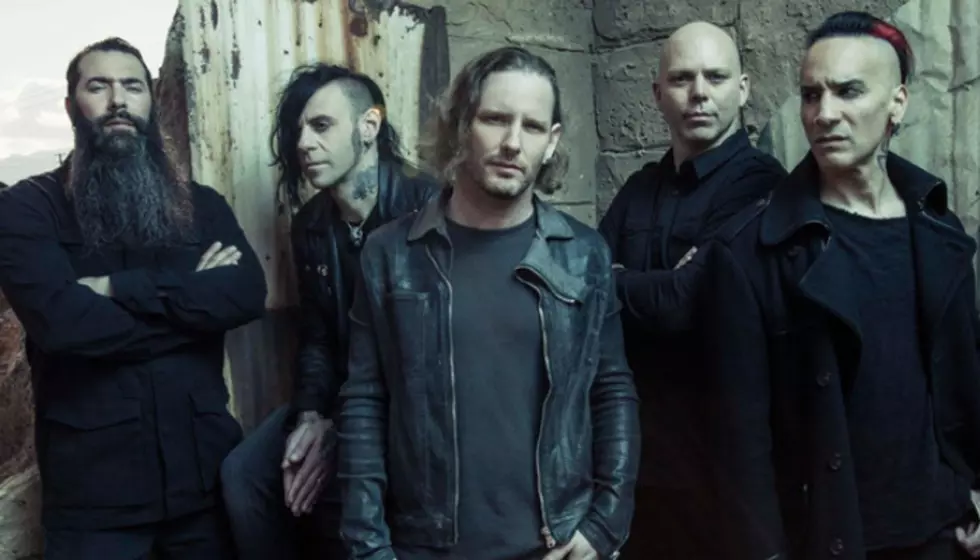 Corey Taylor says Stone Sour are going on an "indefinite hiatus"
[Photo via Spotify]
Corey Taylor has announced that Stone Sour are going on an "indefinite hiatus."
During a recent interview on The Green Room with Neil Griffiths podcast, Taylor says that the members of Stone Sour are focusing on "their own thing" for now.
Earlier this year, Stone Sour released a series of demos including an old version of "Reborn," off of their 2006 sophomore album Come What(ever) May. Since the demos' releases, however, Stone Sour have remained relatively quiet.
Now, Taylor says fans shouldn't expect new music from the band anytime soon. During the new podcast episode, Taylor shares that the band members are taking a break from the project to focus on other things.
"I feel like Stone Sour has kinda run its course for now," Taylor says. "We all talked as a band and decided to kinda put Stone Sour in indefinite hiatus. That's the way it is. We've put it on the shelf for now. Everyone's kind of going and doing their own thing."
For Taylor, he has a lot going on outside of Stone Sour. He further shares that Slipknot is always going to be "the big dog" for him. Once coronavirus is contained, Slipknot plan to finish their tour dates that were canceled due to the pandemic.
"Once everything kinda comes back to life, I'll be wrapping that up tour-wise," he says.
Slipknot were forced to cancel their Knotfest shows this summer. To make up for the canceled shows, they reimagined Knotfest.com to offer exclusive content, interviews, news, performances, merch and more.
As well, Taylor is gearing up to release his debut solo album CMFT on Oct 2. Last month, Taylor released two songs from the forthcoming solo album - "CMFT Must Be Stopped" and "Black Eyes Blue."
"CMFT Must Be Stopped" features Tech N9ne and Kid Bookie and its star-studded video includes Marilyn Manson, Judas Priest's Rob Halford, Metallica's Lars Ulrich and more.
Once Slipknot's tour scheduled is complete, Taylor plans to hit the road with his solo band.
"I'm definitely hitting the road with the solo band to take this around the world and really show the world that other side of me," Taylor shares.
Taylor's solo band includes Stone Sour guitarist Christian Martucci who also helped record the debut album. CMFT arrives on Oct. 2 via Roadrunner Records. Album pre-orders with limited edition vinyl pressings and merch bundles are available here.
Along with this, Slipknot may have accidentally revealed Tortilla Man's identity last week.
Corey Taylor's full interview on The Green Room With Neil Griffiths is available to stream below.
What are your thoughts on Stone Sour's hiatus? Let us know in the comments below.