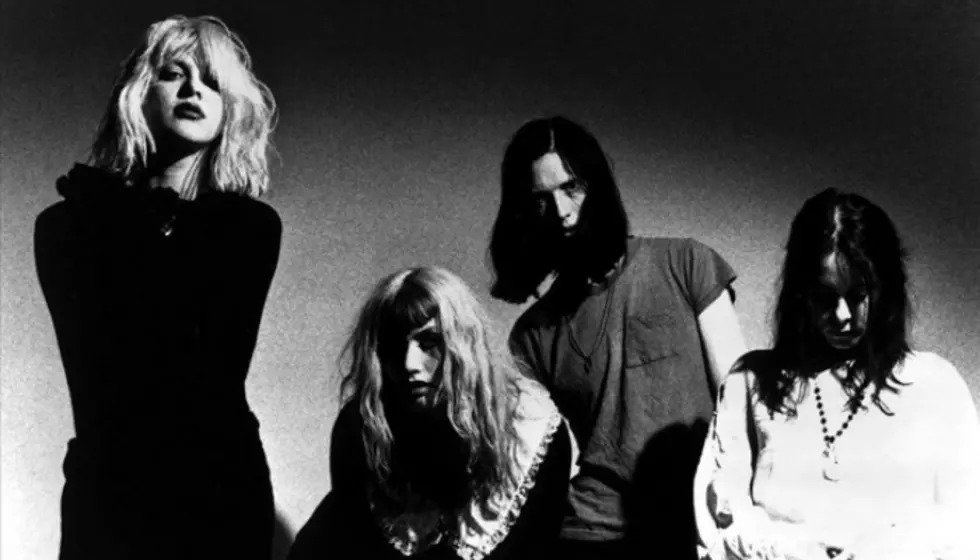 Courtney Love stirs Hole reunion rumors with rehearsal photo
[photo via Spotify]
Courtney Love might have just revealed that Hole are planning a reunion in the near future in her since-deleted new Instagram photo. 
Hole dropped three album in the 90s and reunited for a fourth called Nobody's Daughter in 2010. Since then, the band haven't been very active until this new reunion. 
In the post, Love is performing with drummer Patty Schemel and bassist/back-up vocalist Melissa Auf der Maur. Both of the artists were in the band in the 90s for several years. 
"
Whose rusty af? Ladies !!! #hole #rehearsal # tonight #hollywood," she wrote in the caption. You can see a screenshot of her post below. 
Also, in the comments, Love again said the band are "so rusty."
It looks like we might be getting a Hole reunion sometime soon. To celebrate, stream
Nobody's Daughter
here
. 
More news
If you're in the market for a new home and have a rather large budget to work with, then you may want to check out this listing. The former Seattle home of late Nirvana vocalist Kurt Cobain and Courtney Love, where Cobain was found dead in 1994, is now up for sale.
According to SeattlePI, the 117-year old Queen Anne-style house in Denny Blaine is the same one previously owned by Cobain and Love.
The 8,212 square-foot home contains four bedrooms, four bathrooms, a wine cellar and sits on 3/4 of an acre.
Listed at the beginning of September, you can own the home for a mere $7.5 million.
While no interior photos of the home have been made public, you can view the exterior and details via the listing here.
Cobain and Love purchased the home in January 1994 for $1.485 million. In April the same year, Cobain was found dead in the Seattle home. Love then sold the property in June 1997 for $2.895 million.
The listing makes no mention of the previous owners, with the real estate agent declining SeattlePI's request for comment.
What do you think of Hole reuniting for this unexpected rehearsal? Sound off in the comments down below!
[envira-gallery id="199143"]