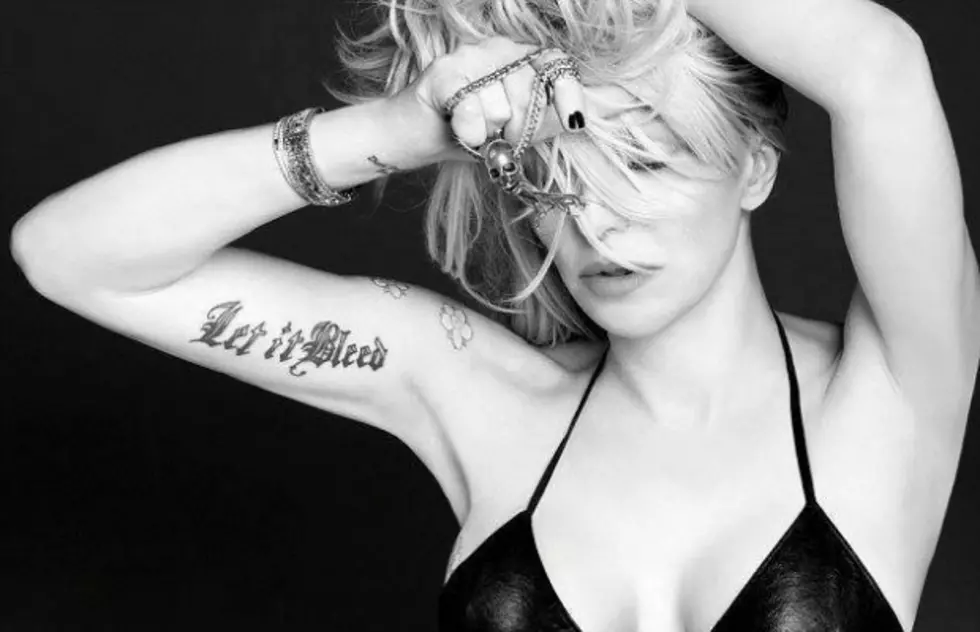 Courtney Love discuses her relationship with Dave Grohl
Courtney Love was a guest on Jimmy Kimmel Live! this week to promote her new role on FX's hit show, Sons Of Anarchy. During her interview with Jimmy, the Hole singer dove into her relationship with Foo Fighters frontman Dave Grohl.
The former Nirvana drummer had a long feud with Love after the death of Kurt Cobain. The two patched things up during Nirvana's induction into the Rock And Roll Hall Of Fame last year and, if you believe Love, have remained "totally tight" ever since.
"We're cool, we're totally tight," said Love. "We used to really like each other, and then there was 20 years where we sued each other. The other night, we just started talking about this one actress' boobs — and we just picked up where we left off after 20 years of suing one another. We're cool, we're totally tight."
Watch the full interview below: