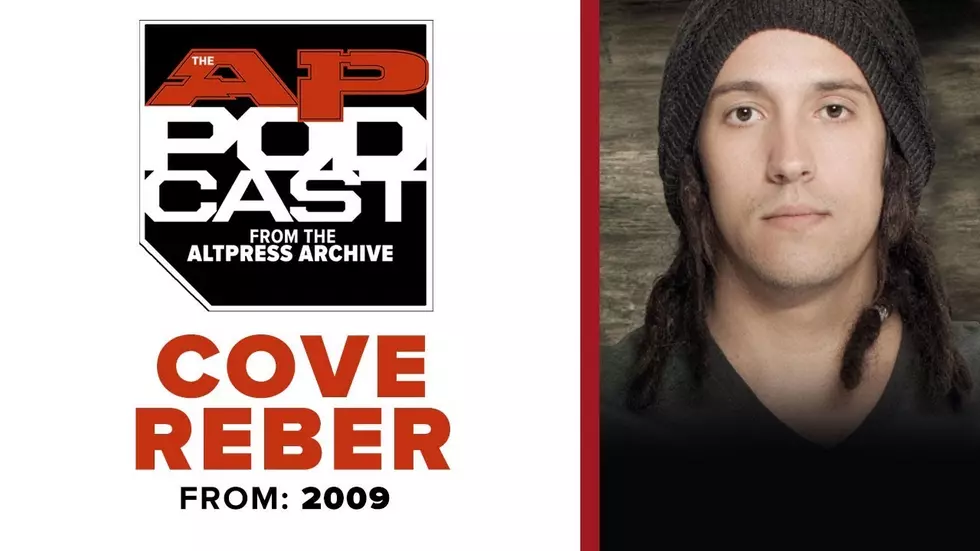 Cove Reber on his first time being onstage with Anthony Green in Saosin
Cove Reber has been making a whole lot of noise recently, and it's all good. He recently chatted up how stoked he was to be fronting Scary Kids Scaring Kids for that band's reunion tour next year. He was also laying down vocals for his current project, Dead American.
In this 2009 podcast with AP founder Mike Shea, Reber was still fronting the acclaimed post-hardcore band Saosin. In conversation with Shea, Reber offers up a rare glimpse into his personal life pre-Saosin and the perpetual uncertainty he dealt with in the early days of being a member of the band. Especially when he was taking the place of Anthony Green, who went on to form the highly respected Circa Survive before rejoining Saosin in 2015.
Read more: Scary Kids Scaring Kids enlist Cove Reber for 2020 reunion tour
It's quite apparent Reber's the kind of guy who speaks his mind but not in an egocentric way. He conducts himself like a confidante instead of an authoritative jerk. It's the difference between "Listen to me" and "Dude, you sure you wanna do that?" Hardly a grandstanding personality, he's not forthcoming. It's not surprising when Shea mentions that Reber's Wikipedia entry had been deleted and the singer replies, "Thank heavens."
Chatting with Shea for the podcast, Reber engages at various levels, especially when describing the pressures and anxieties of Saosin. In an anecdote directly from the angst column, Reber discusses the first time he and Green shared a gig stage and how he would have rather been a fan watching in the crowd than the guy who could have potentially "murdered" his favorite Green song.
Read more: Anthony Green taking time to "pull himself back together " after relapse
He also opens up about how Yellowcard saved his life, the effect his parents' disdain for his dreams of a career in music had on him and addressed any misconceptions or shade-throwing people may have felt about he and Green hating each other.
This interview offers a glimpse of the prolific vocalist during his peak Saosin days and provides a unique insight into a predominantly private artist.